Xzibit Might Be Dropping a New Divorce Song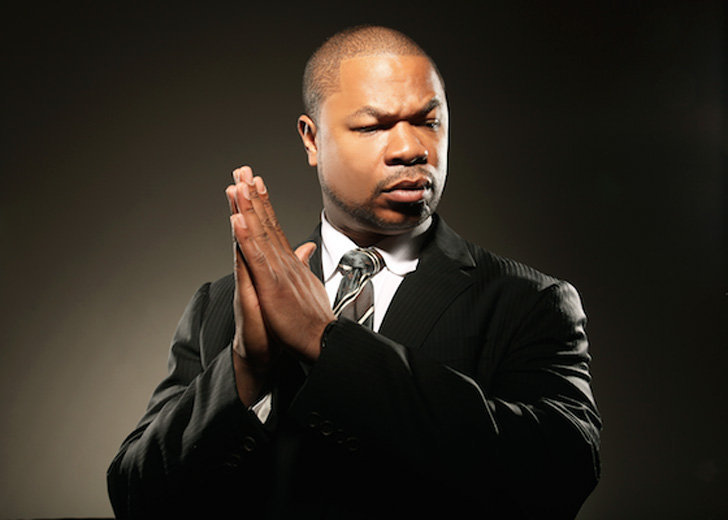 American rapper Xzibit recently took to his Instagram and posted a message for his followers.
In his words, Xzibit claimed to be "healing" and "moving forward" with life. However, he used the plural term "we" while describing his message.
On his social media, Xzibit wrote, "Man, we over here healing and moving forward." The former N.W.A. collaborator's text was accompanied by two images on his Instagram.
And upon swiping the cover image of the post, one ends up at the last picture where the rapper was photographed alongside music producer and N.W.A. co-founder Dr. Dre.
Xzibit's post was accompanied by a hashtag which provided the context for his caption.
In his writing, the rapper referred to himself and possibly Dr. Dre to be individuals who have gone through a divorce in their respective marriage.
Xzibit Hinted at His Future Endeavor
Things turned more interesting after Xzibit dropped an Instagram story, where the former Pimp My Ride host revealed his upcoming musical venture.
With his latest social media post, the legendary rapper hinted that he might soon be releasing a new song in collaboration with Dr.Dre.
"I can't wait till the world hears the song you played for me lol #MenHealing," wrote Xzibit in his story.
Dr. Dre, like his contemporary, was divorced by his long-time wife Nicole Young in 2020 after being together in a household for twenty-four years. 
The rap pioneer's divorce from his ex-wife Young was made known to him during a difficult situation.
According to T.M.Z., Dr. Dre was handed divorce files by his ex-wife's representative while attending his grandmother's funeral at a cemetery.
Xzibit's Divorce with His Ex-Wife
 Earlier in 2021, Xzibit's ex-wife Krista Joiner filed for divorce from the rap artist.
As reported by T.M.Z., his ex-wife Joiner submitted her divorce petition in a Los Angeles court in February, ending their six-and-a-half-year marriage.
The ex-couple reportedly started dating each other in 2001 and finally exchanged their vows in November 2014.
Xzibit and his ex-wife Joiner are parents to their son Gatlyn A. Joiner, their second child.
The ex-couple's firstborn son Xavier Kingston Joiner was born prematurely. He eventually died eleven days after his birth in 2008.
Interesting, Xavier wasn't Xzibit's first child, as he also has a son named Tremayne Joiner.
Tremayne was born prior to his father's marriage with his ex-wife Joiner as a result of Xzibit's relationship with his former partner.
And like his father, Tremayne is currently involved in the entertainment business as a singer and goes by the moniker Tre Capital.
In 2018, Xzibit took a timeout and wrote a touching birthday message for his son Tremayne on his official Instagram account.
Happy Birthday to my firstborn son. Tremayne @trecapdlx Joiner I'm so very proud of you, keep your head held high and continue to grow and learn. I love you son.
In the same post, Xzibit shared a series of images where he was photographed with his son during different times in their lives.
He used an old photograph of himself with his elder son, a toddler at the time, as his cover image of the post.