Who Is Wyatt Oleff Dating? Everything You Need to Know About the Teen Actors
Wyatt Oleff and Erin have been together since late 2018.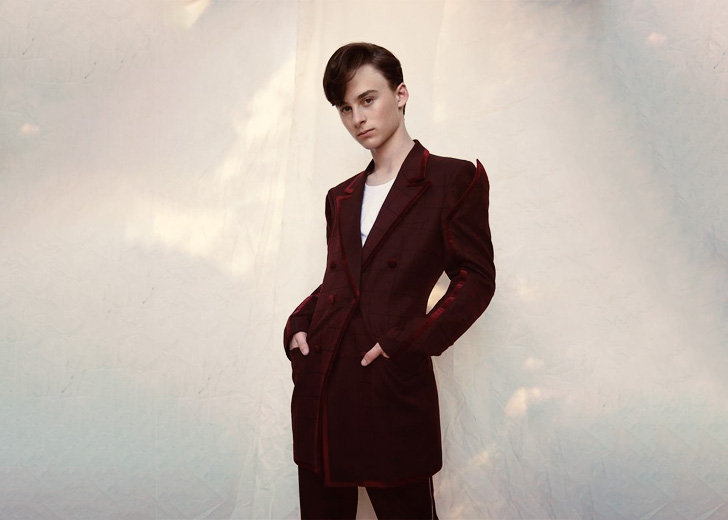 Wyatt Jess Oleff, commonly known as Wyatt Oleff, is an up-and-coming young actor best known for portraying the role of Stanley Uris in the 2017 supernatural horror film It, and its 2019 sequel, It Chapter Two.
In addition, he famously played the role of Stanley Barber in 2020's coming-of-age comedy-drama TV series I Am Not Okay With This. In the film, he shared the screen with actress Sophia Lillis and Kathleen Rose Perkins.
With his rising popularity, his personal life has become a topic which many of his fans are most curious to learn about with queries like "who is Wyatt Oleff dating?" all over the internet. Well, Oleff is in a relationship with his girlfriend Erin, a digital artist by profession.
Now, scroll through as we reveal further details about his dating life with his girlfriend, along with his wiki details like age, family, and height.
Wyatt Oleff and Erin Dating for over Two Years
According to Popbuzz, the young actor and his girlfriend have been dating for a little over two years, which means they have been together since before 2019.
In fact, Erin's first appearance on Oleff's Instagram was on November 7, 2018, when he posted a series of snaps, featuring himself, his girlfriend, and his friends. The snaps were taken during their trip to Rhode Island.
A few months later, on March 31, 2019, the I Am Not Okay With This actor made his relationship Instagram official, as he shared another series of photos of him and Erin, writing, "thanks dawg (girlfriend)."
In the first picture of the slide, both Oleff and Erin sat by the water fountain while he grinned and his beautiful girl placed her head around his shoulder. The other snaps were adorable and spoke a thousand words of love, hinting at how beautiful their relationship was.
"congratulation! love is long and long," a fan commented, congratulating the couple. Another chimed, "they look beautiful together."
Since then, the couple has regularly appeared on each other's social media and has looked inseparable.
Who Is Wyatt Oleff's Girlfriend Erin?
As stated earlier, Oleff's girlfriend Erin is a digital artist who makes amazing animated designs and artistic wallpapers. Even her Instagram, which has over 112,000 followers, is filled with her artworks and appreciation messages on her posts.
Her last Instagram post, which was posted on August 27 this year, saw a pencil sketch, where a girl reads a book while talking to her dog. "messy sketchbook highlight from last week! based off some random woman I saw outside with her dog in the city," Erin captioned her post.
Similarly, her profile also has pictures of her father, mother, and sibling, as she has occasionally dedicates posts to them.
All that being said, Erin is relatively less popular than her actor boyfriend and is also not associated with the entertainment industry.
The Actor Celebrates His Birthday in July
Oleff, who is presently 18 years of age, was born on July 13, 2003, in Chicago, Illinois.
He later grew up in Los Angeles, California, after his family moved there when he was seven. He also has an older brother named Elijah "Eli" Walker Oleff.
The actor reportedly stands at the height of 5 feet 6 inches tall (1.73 meters).