Is Woody McClain in a Relationship Despite His Tweets against Dating Black Women?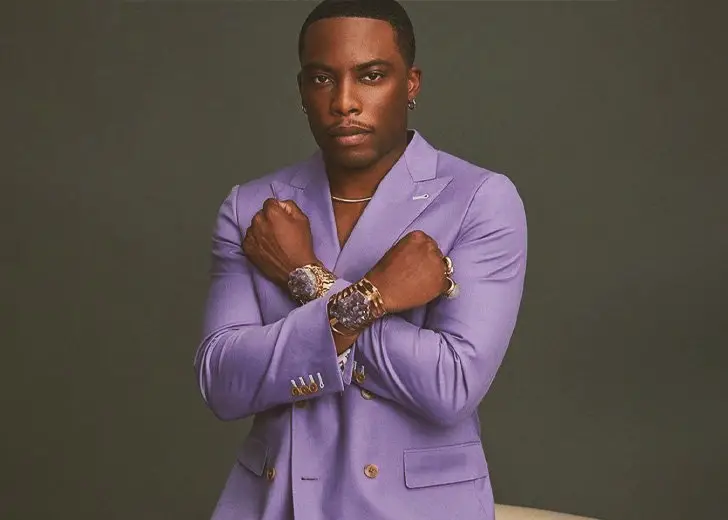 Woody McClain rose to prominence by playing one of the two pioneers of new jack swing, Bobby Brown, in BET's The New Edition Story (2017) and The Bobby Brown Story (2018).
Since then, McClain has received much love and attention from his fans and many wonder if he is in the dating scene or if he has a wife. The actor has been single for quite some time. He revealed his reasons for being single during a video with BETNetworks.
Because I'm so in love with the craft of acting and becoming a better actor. So, it's hard for me to even try to think about a relationship right now because I'm so in love with acting.
Woody McClain's Tweets About Not Dating Black Women
McClain previously came under fire after tweets of him supposedly showing his preference for white women surfaced.
Theindustryonblast shared several screenshots of his tweets that read, "if it ain't white it ain't right #dailytweet," "When I'm famous I'm dating white women only" and "really thinkin about finding a white girl black girls are soooo overrated these days…"
While many called McClain out for racially profiling dating interests, some fans came to his support. One fan, in particular, noted that others shouldn't believe the screenshots because they were taking things out of context.
The person also added that McClain had been with a Black woman for almost a decade.
McClain also stepped out to dispel any doubts about the tweets,explaining that the tweets were taken out of context to make him look bad.
I do comedy. Woody does comedy. You know what I mean. It was a tweet that was taken out of context of what I said. The tweet that I wrote was, 'If it ain't white it ain't right.' Me growing up through comedy, that's a comedy reference. 'Once you go black, you never go back.' That's a comedy reference.
McClain further added that he had always promoted Black love and that his love for his family and his past work reflected that.
"If I was going to switch up, I would have dated three years ago when I started social media… My mother is Black, my sister is Black. I love my Black queens. I push for positivity."