'The Masked Singer's Bobby Brown Says Being the Crab Was a Healing Experience
For 'The Masked Singer's Bobby Brown, the show turned out to be more meaningful than he expected.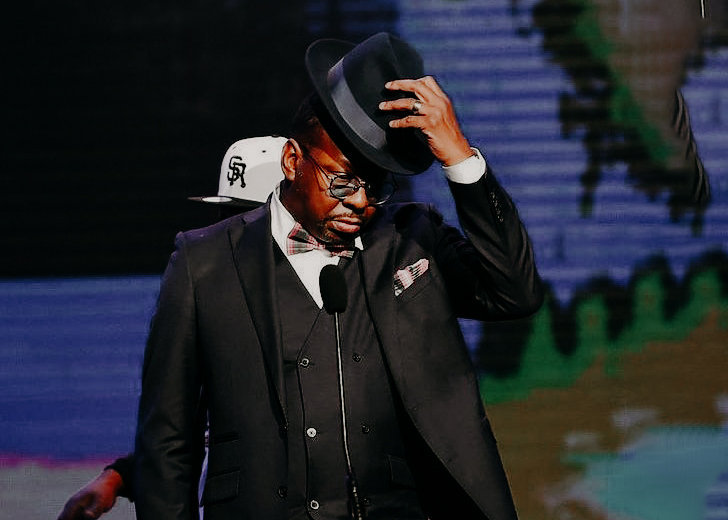 The two-hour Super 8 special on The Masked Singer revealed Crab to be none other than the former New Edition star, Bobby Brown, but unfortunately, this meant that Brown is no longer running for the Golden Mask trophy. From his very first performance, fans and judges were certain that the Crab was Bobby Brown. 
The 52-year-old singer was almost revealed early when he got so claustrophobic underneath the crustacean outfit that he attempted to remove his mask on stage.
Luckily, the staff could get the singer backstage, where he removed his mask and kept his identity a secret. 
For Brown, the show turned out to be more meaningful than he expected. After the unmasking, Brown opened up to Entertainment Tonight and reflected on his reason for being on the show and what the whole experience meant to him. 
"This Was Definitely Therapeutic For Me"
The singer shared that the show was unlike anything he had done before and something he could just have fun with, especially during this pandemic era where people needed some laughter and entertainment. He even recommended other entertainers to join the show at least once in their lifetime. 
Brown revealed he and his family have been aficionados of the show since its inception, explaining that watching the show together as a family has become a Brown household tradition.
However, this also made it difficult for Brown to keep his role on the show a secret from his kids. 
I couldn't tell them at all, so I had to tell a little fib to my kids, but they guessed it from right off the bat because we sing so much around the house.
During the Clues package for Crab, Brown spoke of both the blessings and tragedy that have followed him throughout his life and displayed affliction from the loss he endured with his performance of 'Ain't No Sunshine' that brought panelist Nicole Scherzinger to tears. But despite it, the singer said performing on stage was cathartic. 
On Death of His Son and Daughter
After being unmasked, Brown spoke up about the adversities he faced when he had to come to terms with the loss of his 22-year-old daughter, Bobbi Kristina Brown, who died in July 2015, and his 28-year-old son, Bobby Brown Jr, who passed away last November. 
Brown's children's death was reported to have been caused by drug abuse that Brown himself has been slammed for in the past. His ex-wife Whitney Houston also died of drug-related issues. The singer clarified that it was these tragedies that influenced his decision to be on the show. 
He explained that he wanted his other kids, the little ones, Cassius, 11, Bodhi, 5, and Hendrix, 4, to let them know that their against all odds their father was still "kicking."