Who Is Winnie Harlow's Boyfriend? Details on Her Relationship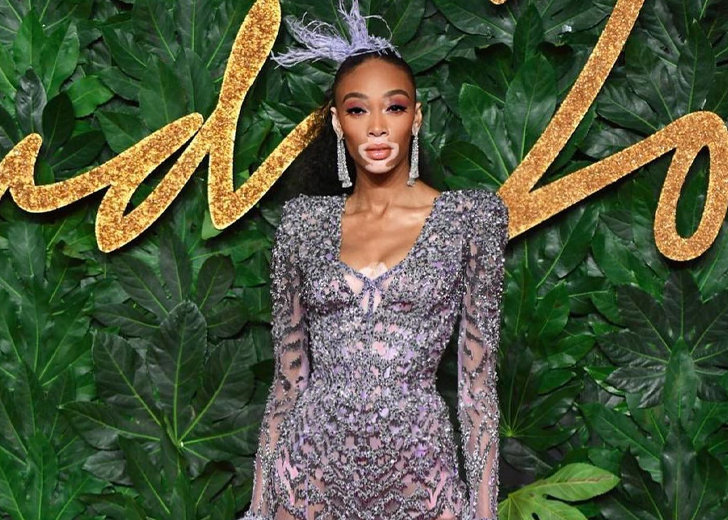 Winnie Harlow has been dating her boyfriend, Kyle Kuzma, since May 2020. Since then, the two have been through many things, including speculations about their split.
While there have been no confirmations about whether the speculations had any truth behind them, Harlow and Kuzma are still dating.
Who is Winnie Harlow's Boyfriend?
Kuzma is a professional basketball player for the Washington Wizards. He enrolled at the University of Utah in 2013 and made a name for himself through college football.
He entered the 2017 NBA draft, where he was selected with the 27th overall pick by the Brooklyn Nets. However, in draft-day trade, he was dealt along with Brook Lopez to the Los Angeles Lakers for D'Angelo Russell and Timofey Mozgov.
He signed a rookie contract with the Lakers on July 3, 2017, and played for the team in the 2017 NBA Summer League. There, he was named the Summer League Championship Game MVP.
Kuzma quickly established himself as a valuable player for the team and was vital in many of the team's important games. On December 21, 2020, the NBA star signed a three-year, $40 million contract extension with the Lakers.
Kuzma was traded to the Washington Wizards as part of a package for Russell Westbrook on August 6, 2021.
Winnie Harlow & Boyfriend
Harlow and Kuzma frequently post about each other. The two started talking to each other after he slid into her Instagram DM in 2019. However, she did not notice it back then, and their relationship didn't progress until a year later, when he sent her another message.
"A year later, at the top of quarantine, he DMed me again," she shared during an appearance on The Ellen Show.
"He posted a picture of me in like an outfit… That was cute and I was like, 'Oh hey, how's quarantine been?' We kinda started talking from there and then he was like, after a month of being on FaceTime for 24 hours every single day for a month, 'You gotta come to LA.'"
Harlow and her boyfriend have since hit multiple milestones in their relationship. On his birthday in July 2020, she posted several pictures of the two and wished him a happy birthday.
"Blessed to  know your beautiful heart and soul," she wrote in the caption. "Endless hours of quarantine FaceTimes and now I'm hooked."

Winnie Harlow with boyfriend Kyle Kuzma (Source: Instagram)
Harlow further thanked Kuzma for pushing her to be the best version of herself, as well as taking her out of her comfort zone and making her smile.
In a Valentine's Day post in February 2021, she described him as the best boyfriend a girl could ask for. She also referred to him as a "shoulder to cry on" and a "hand to hold."
Several rumors of Harlow and Kuzma having split surfaced in August 2021. Many speculated that the rumors were true, as Harlow hadn't posted about her boyfriend for quite some time.
However, the two were spotted hand-in-hand while on their way to Carbone in New York City. They have been posting about each other frequently since then.