Kyle Kuzma and Girlfriend Winnie Harlow Don't Shy Away from Sharing Their Love On Social Media
Kyle Kuzma and Winnie Harlow flaunt their love for each other on social media through a series of adorable, and sometimes, racy snaps of them posing together.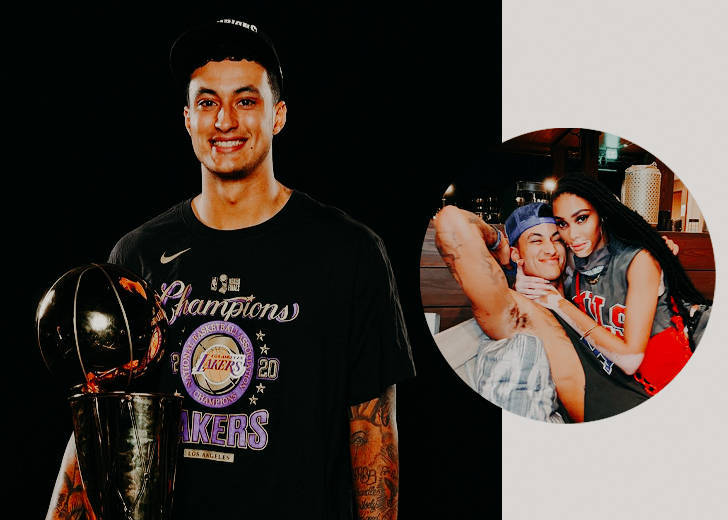 Kyle Kuzma and his girlfriend Winnie Harlow do not shy away from showing off their love for each other on social media.
Last year, the rumor mill began churning out speculations surrounding Kuzma and Harlow's relationship. After keeping details about their relationship under the wraps for quite some time, former America's Next Top Model confirmed the dating rumors by sharing a racy photo of her posing with the basketball player.
The photo mentioned above, which did not have a caption, showed Harlow and Kuzma posing in an intimate position, leaving it all to the imagination. The bold photo surprised everyone, including makeup mogul Kylie Jenner, who commented, "Ok, ok!" 
Making Their Relationship Instagram Official
Kuzma has 5.1 million followers on Instagram, while his girlfriend has a whopping 8.5 million followers. The pair isn't afraid of PDA, making it easier for their followers to decode their pics, despite the lack of captions.
Keeping things a little more PG in her 'Instagram Stories,' Harlow shared a cute photo of her holding hands with Kuzma. Her boyfriend took to his Instagram account to share a snap of Harlow looking at a phone on a private jet.
Kuzma has made multiple appearances on Harlow's Instagram. In June last year, she posted a picture of them on a beach, leaving their followers guessing about their relationship's nature. They were first linked back in May 2020 when a photo of them holding hands while enjoying a stroll in L.A. surfaced online.
The pair confirmed their relationship by sharing posts wishing each other 'Happy Valentine's Day.' Taking to his Instagram account, Kuzma shared a series of pictures of them posing together, acting crazy, and even a bag with "Winnie" written all over it.
Harlow made sure she made her boyfriend feel special on Valentine's Day by sharing a slew of snaps of them posing together.
Although the post came a day after Kuzma wished her a Happy Valentine's Day on Instagram, it was nothing short of adorable.
The pair made their relationship official on Instagram by sharing multiple posts of them getting cozy. They seem joined at the hip since reports about them dating surfaced online last year.
Sharing Birthday Wishes On Social Media
In July 2020, Harlow shared a series of photos to her Instagram account while enjoying her 26th birthday getaway in Mexico. The Canadian model was at the Nobu Los Cabos resort, sporting a blue bikini.
"Hawt tamaleee," Kuzma wrote in the caption section of the snap. He also gave sweet shoutouts on social media to his "Lillll baybee."
Harlow celebrated Kuzma's birthday, who was in the NBA bubble in Orlando at the time, by having a plane fly over with a sweet message that read, "Happy Birthday King Kuz, I love you – Winnie," Page Six reported. 
Their Dating History
Kuzma met Harlow at a Fashion Week party in September 2019, according to Metro. They started dating in April and decided to move in together during the Coronavirus pandemic.
NBA's 25-year-old rising star has a reputation for dating famous women. He was previously linked to actress Vanessa Hudgens, but sources later debunked the rumors, noting that they were just friends.
Harlow, on the other hand, dated rapper Wiz Khalifa before being romantically linked to Kuzma. Aside from that, she was also linked to Formula One champion Lewis Hamilton.