A Peek into Willie Robertson's Family Life and Children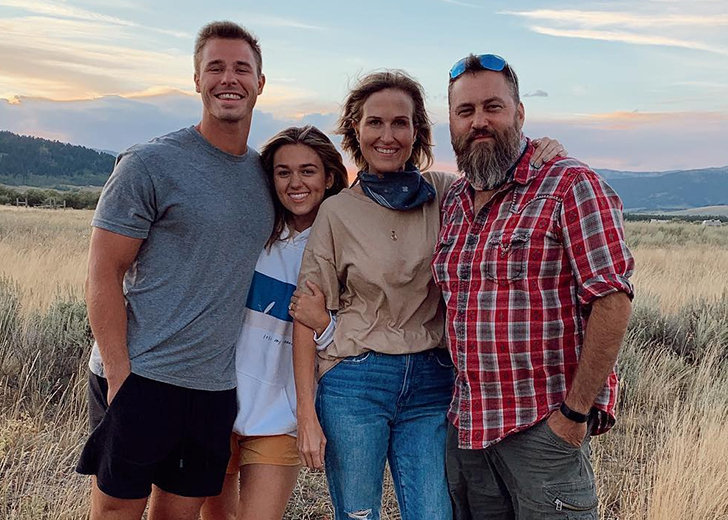 Meet Duck Dynasty's new expanded cast, including all of Willie Robertson's grandchildren.
Let's delve into the Robertson family tree beginning with Willie's children and his children's children.
Willie Robertson's Family
Willie married Korie, his one and only wife, in 1992. John Luke, Sadie, and Bella are the couple's three children.
Willie Alexander was likewise adopted at an early age.
Rebecca Loflin, a Taiwanese exchange student who has lived with the family since 2004, is also considered one of their children.
While the family hasn't legally adopted her, "she just kind of has become ours," says Korie Robertson.
Rebecca relocated to LA for a fashion internship after graduation, but she eventually returned to Louisiana to live with the Robertson family again.
Willie has been her father figure ever since her own father died when she was just 11 years old.
In addition, Willie escorted Rebecca down the aisle when she married her husband, John Reed Loflin, in 2016.
John Luke is married as well. In 2015, he married the lovely Mary Kate McEacharn. They recently became a family of four.
In the year 2019, Sadie Robertson married Christian Huff. They married only six months after their engagement.
Bella Robertson, 18, married Jacob Mayo in June 2021. The youngest daughter got engaged to Mayo in November, after six months of dating.
The only child of Korie and Willie who is yet to be married is eighteen-year-old  Willie Jr.
Willie Robertson's Grandchildren
Now, let's take a peek at Willie's grandchildren.
Even though John and Sadie were kids when Duck Dynasty first aired, they've already had kids of their own.
Rebecca was Willie's first kid to have a child. In January 2019, the Louisiana State graduate and her husband, John Reed Loflin, welcomed their first child, Zane.
Only four months later, Luke, the eldest Robertson, announced that he and Mary were expecting a boy as well.
"Excited about this little dude! We are over the moon excited to meet him in October and I am just so grateful for the Lord entrusting us with this incredible gift," the Liberty University grad wrote via Instagram in May 2019.
By October of the following year, the little family had welcomed John Shepherd into the world. The couple's son surprised his parents by arriving 10 days early. "We are in loveeeee," Mary Kate told her Instagram followers at the time.
John became an elder brother after Luke and Mary soon welcomed baby daughter Ella in April 2021.
Mary took to her Instagram to remark on the arrival of her "beautiful" baby daughter. "It was just the sweetest, most peaceful, joy-filled delivery and day," she wrote.

Christian Huff and Sadie Robertson's child Honey (Source: Sadie's Instagram)
The Live Original author and her husband announced they were expecting their first child in October 2020, and Willie's latest grandchild, Honey, was born in May 2021.
Honey was introduced to Ella shortly after her birth, and Mary captured the scene on Instagram. "Little cousin besties," she wrote. "Life has gotten even sweeter adding Honey to the mix."
Willie and Korie have five kids and four grandchildren in all.