William Devane Has Been Married to His Wife Eugenie Devane for over 6 Decades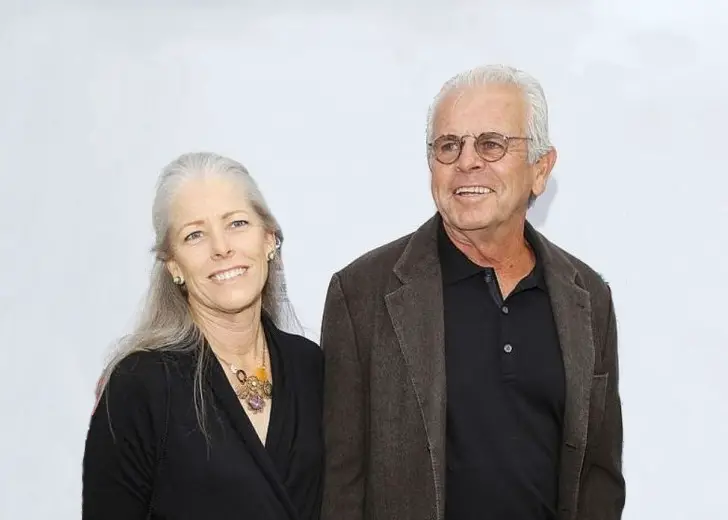 Long marriages in Hollywood and the entertainment industry are a sight to behold.
Only a handful of celebrities have been married to their husbands or wives for a long time. One such celebrity is William Devane, who has been married to his wife Eugenie Devane for over six decades.
William is one of the veteran actors whose acting career started in the late 1960s. He has worked on many acclaimed movies and series like Family Plot, 24, Marathon Man, and 24: Live Another Day.
His spouse has been beside him before he started his journey in the entertainment industry, and to date, she is still standing beside him.
Who is William Devane's Wife Eugenie Devane?
William and Eugenie are very private about their family life. They do not have social media, so they do not share about their personal and family lives on the internet.
Similarly, it is unknown what Eugenie does. It is reported that she was involved in the restaurant and real estate business, but not much is known about it.
Before William and Eugenie tied the knot, they were college sweethearts. It is reported that the actor proposed to his wife right after graduation, to which Eugenie said 'yes.'
They exchanged vows in a low-key wedding ceremony in 1961. Since then, the pair have been together, and it seems like they have a happy marriage and family.
William had no performing credits when he first married Eugenie. But in 1967, after much struggle, the actor made his acting debut and has not looked back since then.
When his acting career initially started, he did not introduce his wife to the public. But after it took off, Eugenie was her husband's date for most red carpet events.
They made countless public appearances over the years, particularly in the 1980s. According to CelebsChitchat, William was first seen with his wife in January 1984 at the Beverly Hilton Hotel in Beverly Hills.
They were spotted a year later in New York City at Old Westbury Gardens. Their last appearance together in the decade was in August 1988, at the Los Angeles Equestrian Center in Burbank.
As of 2022, it seems like William leads a quiet family life with his wife, enjoying their lives out of the limelight.
William Devane's Children
William shares two children with his spouse. The family of four led a happy life until the couple's first son, Bill, died in a car accident.
But once again, neither William nor Eugenie has shared anything about their first son. The duo's second son is Joshua, who followed in his father's footsteps in the entertainment industry.
He began his career as Young Greg Sumner on the Primetime serial drama Knots Landing in 1986.
He starred in the show until 1990, with his father and other prominent actors such as James Houghton, Kim Lankford, and others.
Joshua landed the part of Frank in the 1987 television film Timestalkers. He then worked on projects such as Blind Witness, 1996: Pacific Blue, Baywatch Nights, Timecop, and The Preppie Murder.

William Devane's son Joshua posing for a picture with his wife, Sondra. (Source: Instagram)
It is reported that Joshua had an interest in real estate after seeing his mother sell real estate to prominent clients in the Hollywood Hills. As a result, the only Devane son was motivated to assess real estate and forecast trends.
In November 2011, he began working as a real estate professional with Coldwell Banker Residential Brokerage. He was there for a year and a half.
He accepted the same position with HK cLane Real Estate in La Quinta, CA, in April 2013 and stayed with the company until November of that year.
He then worked as a realtor at the Coldwell agency for the following nine months. Joshua also worked as a realtor at Windermere Real Estate Southern California from July 2014 until September 2015.
He is currently employed as a Real Estate Consultant at Bennion Deville Luxury Homes. In late 2015, he co-founded the company with his wife, Sondra.
They are currently working as a real estate team in the Palms Springs area for house buyers and sellers.