Will Grier's Wife Was There for Him in His Darkest Days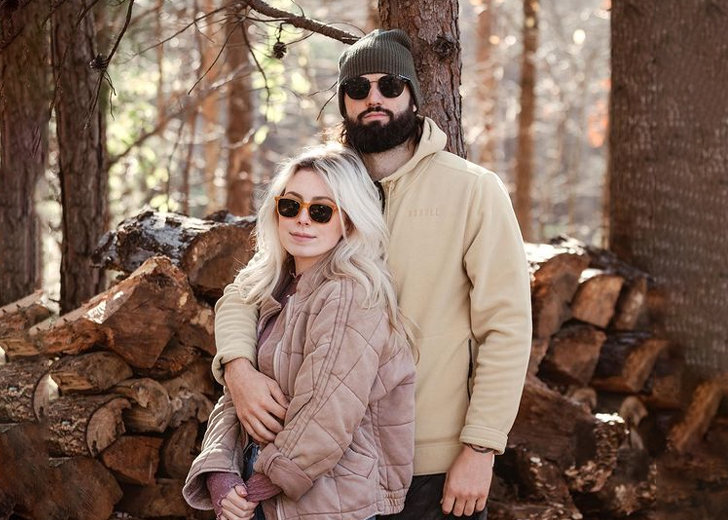 Will Grier, a former West Virginia quarterback, began his college career at Florida, but his career there was cut short after testing positive for performance-enhancing drugs.
Will ended up going to West Virginia after completing a year-long suspension. However, it wasn't that bad for him, as he met his wife, Jeanne Grier, in Florida.
She would be there for him during his darkest days ahead.
Will Grier's Darkest Days
Will was one of the nation's top high school quarterbacks when he was at the University of Florida. His father, Chad Grier, rarely saw his son do anything other than succeed.
He was a college football star in the making until it all fell apart for him. Then, as per his dad, he saw his son at his "lowest point of life" in a matter of days.
In October 2015, Will failed the drug test. Although Will appealed the NCAA's decision to punish him for a year, the NCAA sustained the punishment.
Will claims that he used a supplement to gain weight on the recommendation of a nutrition shop clerk. As a result, he went from 188 pounds when he first came on the University of Florida's campus to 210 pounds.
However, he asserted he was unaware that the new supplement, Lingadrol, was on the NCAA's banned substance list.
As per Chad, Will's wife was there for him in his darkest days, and they had a strong relationship.
"It's a friendship as much as anything. You want your kids to marry their best friend," Will's father told a media outlet.
Will Grier and His Wife Started Out as Friends
Will met Jeanne, a former Tampa Bay Buccaneers cheerleader, at the University of Florida when she arrived there to finish her degree.
The Dallas Cowboys quarterback said that his relationship with Jeanne "just felt right." The two already knew each other through mutual friends before meeting.
As per Jeanne, the pair just "clicked immediately" and became best friends right from the start.
"I think we fell in love pretty quickly. We hung out every day. Everything was just perfect," said Jeanne.
The Relationship of Will Grier and His Wife
Will and Jeanne welcomed their first daughter, Eloise, when Will was a student at West Virginia University. On January 31, 2020, the family welcomed a new member to their team: daughter Adeline.

Will Grier with his wife and daughters (Source: Jeanne's Instagram)
Jeanne claims her husband is a "completely different" man when he is with his family. She claims, for example, that when he arrives home to his two girls, he leaves his work at the door.
According to her, the couple enjoys Netflix, cooking dinner together, and goofing around the kitchen to rap songs. They share the same sense of humor, and Will makes Jeanne "laugh like nobody else."
According to Will, his wife does an "unbelievable job" of taking care of their daughters when he is busy at work.
When asked in an interview about which gives him the most joy between throwing a touchdown and making his daughter laugh, Will said that the latter is a "different type of joy."