Wedding in the Time of Corona — Inside Will Forte and Wife Olivia Modling's Surprise Nuptials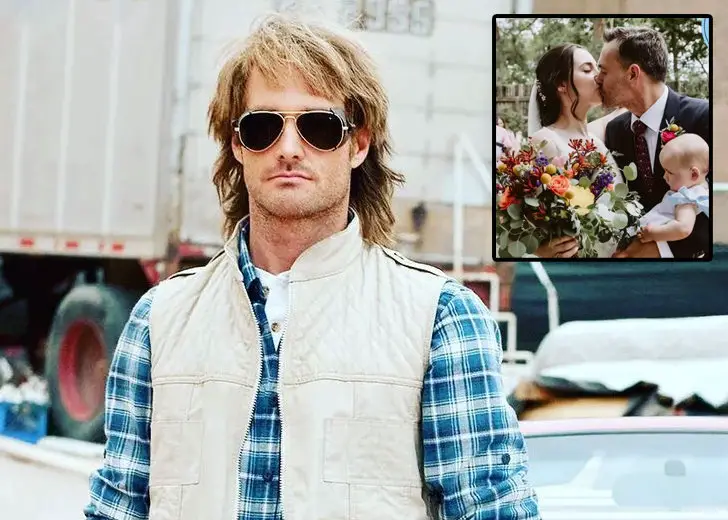 Will Forte's personal life has been going great for the past year or so. He first became a father, and within ten months of that, he married his wife, Olivia Modling.
Their wedding had been a long time coming. They kept waiting for the right time due to COVID, but then just decided to marry at the last minute in December 2021.
Will Forte's Surprise Wedding with Wife Olivia Modling
Forte and Modling had gotten engaged right before the first COVID lockdowns in the US in 2020. And they started to talk to wedding planners for their special day.
But the MacGruber actor and his fiancee had to put talks on hold as everyone else was canceling their weddings because of the pandemic.
Then their daughter came along in April 2021. However, the couple was never in a hurry to get married. Not really.
They did impulsively think they should get married at times. "Let's just do it," Forte admitted to thinking during his talk with People in December 2021.
The right time wasn't there yet.
2021 was already halfway done, and Forte and his then fiancee had waited enough. So, a few weeks before his parents' scheduled visit, they started planning a surprise wedding.
The couple was in Albuquerque, New Mexico. His closest friends were also there because they worked with him on MacGruber (a TV series serving as a sequel to the 2010 film of the same name).
Forte and Modling thought, "Let's just have this wedding, surprise my parents." and decided to go with the wedding last minute.
He surprised his parents, who did not realize they were attending a wedding until they pulled up to Jorma Taccone's house. The house became the wedding venue for their small, delightful wedding on July 31, 2021.
Forte was enjoying married life when the interview with People took place. He felt like he was already married to his now wife, but being actually married was enjoyable.
The part he most enjoyed was calling Modling his wife. He also loved another thing — wearing the wedding ring.
He gushed about how he had found the right person in his wife. "I needed to find somebody who was a very patient person and she's the most patient, understanding woman in the world,," Forte said of Modling.
Will Forte and Olivia Modling's Relationship
Forte and Modling's relationship began after meeting at a party in 2018. They took a while but eventually became serious in 2019.
Their engagement followed shortly after. They got engaged over the holidays in 2019.

Will Forte with his now wife Olivia Modling in December 2019. (Photo: Mary Steenburgen/Instagram)
But, Forte and Modling weren't the first to confirm their engagement. It was his father, Reb Forte. He revealed his son was engaged during their appearance on ABC's Who Wants To Be A Millionaire in April 2020.
He even joked that if they had a baby boy in the future, they had agreed to possibly name him Orville Willis Forte V. Forte is the fourth with the same name, and Reb is the third.
Unfortunately for Reb's wishes, Forte and Modling's first kid was a daughter.
On February 15, 2021, the couple welcomed their daughter, Zoe Douglas Forte. However, he waited until his Conan appearance in April 2021 to talk about her birth.