Will Broadway Star Will Chase Make a Wife Out of His Current Partner? Here Is Everything We Know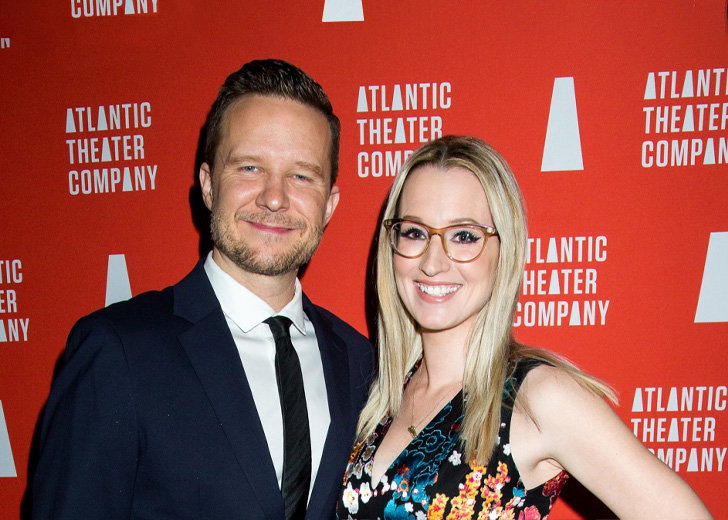 Will Chase and his present partner Ingrid Michaelson have been dating since 2015.
The songstress stepped out with the Broadway star at Danny Elfman's 'Music from the Films of Tim Burton' event.
The couple was first introduced at a red-carpet charity event, but nothing happened.
And then, a few years later, they reconnected on Twitter, although the 'Girls Chase Boy' singer had no recollection of their initial meeting.
At the time, Michaelson was going through a tough time dealing with her mother's passing and her recent divorce.
"He was such a kind person to me during that time, and when I came out of the haze of a divorce and my mother, I reached out to him, and he's just such a bright light," said Michaelson on Stars in the House interview.
Both of them were aware of each other's work and came to each other with mutual respect. They eventually went on a date, and the rest is history.
Will Chase's Relationship with His Partner
Soon after getting together in 2015, Chase and his partner moved in together — and fast forward to 2020, they were quarantined as well.
On 2021's Valentine's Day, Chase and Michaelson appeared on an episode of Broadway Profiles with Tamsen Fadal.
The stars discussed their creative projects, including their hilarious 'Tiger King' music video collaboration, Chase's short film, Dagger, and Michaelson's work on the stage musical of The Notebook.
They could not stop gushing about how talented their partner was.
"He's very disciplined and really put a lot into what he wants to learn and is learning a whole new craft," said Michaelson of Chase's new work.

Will Chase and his partner Ingrid Michaelson on Broadway Profiles. (Source: Broadwaycom/YouTube)
The duo has a special relationship, and fans cannot but wonder if they might walk down the aisle.
So far, they have not mentioned anything about getting married, although Chase's partner often causes envy with her loved-up photos with Chase.
Will Chase's Past
Before Michaelson, Chase was dating his Smash co-star, Debra Messing. The duo met in 2011 while starring in NBC's now-canceled musical drama series.
They played each other's romantic interests on-screen and eventually fell in love. They also began attending public events like galas and premieres together.
During the TCA panel for Smash in January 2012, Messing told reporters she enjoyed being on the show's set.
"The amount of fun I'm having on this show is so ridiculous. The cast is so accomplished, so committed," said the Will & Grace star.
Unfortunately, in 2014, Us Weekly reported that they had broken up after nearly three years of dating.
Their relationship did not survive, but Messing's friendship with Chase's former wife, Lori Davis, remained intact. In December 2021, when Davis passed away, Messing mourned her death and talked about the unique bond they shared.
Meanwhile, Chase, who has two children with his deceased former wife, dealt with the loss privately.
The actor and his late wife were married from 1998 to 2008. After that, he was married to his second wife, Stephanie Gibson, from 2009 to 2012. The latter marriage ended amid rumors of a budding romance between him and Messing.