What Happened to Wil Willis on 'Forged in Fire?'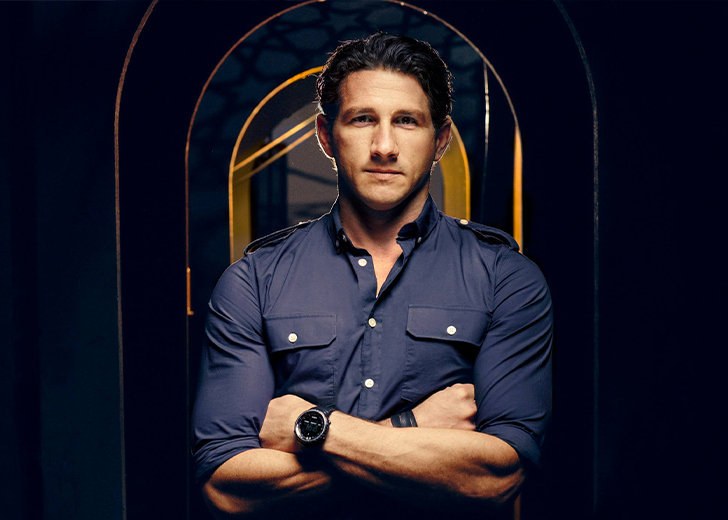 Wil Willis surprised the viewers of Forged in Fire when he didn't return as the host for the eighth season of the History's competition series on November 18, 2020.
Even after a month of season eight's release, no official statement was released to reveal the reason behind him leaving Forged in Fire.
What Happened to Wil Willis on Forged in Fire?
History initially released a statement on the recasting of the show's host, stating, "As with any legacy series that has had the privilege of being on the air for five-plus years, fans will notice new names and faces from time to time."
It further read:
While we appreciate Wil Willis and everything he brought to the series, we are excited to start this new chapter and welcome Grady Powell into the 'forge' as our new host.
However, fans were not served with any specific answer to their questions such as "Why is Wil Willis not on Forged in Fire?" and "Why is Wil Willis leaving Forged in Fire?"
The first word on the matter eventually came from Willis himself when he appeared on the 73rd episode of the B3F Podcast on December 23, 2020.
He explained that he had started to feel monotonous listening to lectures about knife making from the cast and viewers since joining the show in 2015.
He stated, "After a while, it becomes routine, it becomes repetition. And like, look nobody's had more [expletive] lecture on knife making in the history of the [expletive] world [than me]."
In addition, he felt the knowledge he gained about knives would be useless if he didn't apply it in real life.
"But the reality is that like all of that learning means nothing if you can't [expletive] apply it. So that's why I started making knives," Willis clarified, revealing he had occupied himself in a knife-making business.
Wil Willis Is Enjoying His Fatherhood Simultaneously
While the reality television star feeling to take a break from the show to focus on his career could be one reason, another possible reason behind him leaving Forged in Fire could be the birth of his baby boy.

Former Forged in Fire cast Wil Willis spending time with his son. (Photo: Instagram)
Willis and his wife, Krystle Amina, welcomed a son, Flash Orion Willis, on March 6, 2020, before season eight's airing.
Since becoming a father, he seems to be enjoying his fatherhood, as he regularly posts snaps of his little one on his Instagram.
During the previous podcast conversation, he also opened up about the demanding nature of the show's filming process.
He said that it normally took "three to five days to film an episode," while admitting the process felt "boring" at times. Additionally, it also kept him away from his family.
Even though the show wouldn't be the same without Willis, many fans would still be happy to see him focusing on his young family and planning his future career.
Wil Willis Was Replaced by Grady Powell in 'Forged in Fire'
After the surprising exit of Willis from Forged in Fire, he was replaced by Ultimate Survival Alaska alum Grady Powell as the new host.
Powell is a former U.S. Army Green Beret who has previously appeared in a few reality TV series, including two seasons on Dual Survival on the Discovery channel.
On the other hand, Willis had previously served as an Army Ranger (Third Ranger Battalion) and was a decorated Air Force para-rescue specialist.
He has also starred in television shows such as Special Ops Mission, Triggers: Weapons That Changed the World, and Last Call with Carson Daly.