Details on 'Forged in Fire' Cast Plus the Reason for New Host in Season 8
'Forged in Fire' saw a new host for its 8th season and many are wondering why Wil Willis left the show.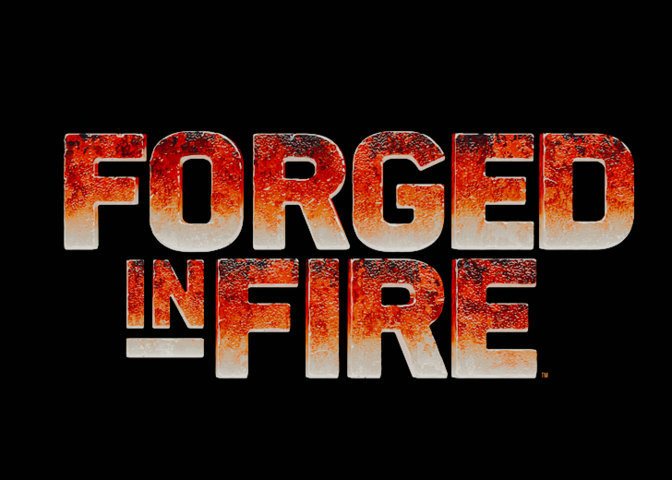 History channel's Forged in Fire sees contestants competing against each other to forge axes, knives, swords, and similar weapons. It's a show full of knowledge and references to ancient combat and weaponry.
And to do justice to all the weapons forged on the show, the host and judging panel is always filled with experts in the field who have had experience with similar stuff for decades.
Since Forged in Fire first aired in June 2015, Wil Willis hosted the show for five-plus years and seven seasons. But for season 8, viewers were greeted with a new host, Grady Powell.
Grady Powell Replaced Wil Willis
One thing that made Willis such an excellent host for Forged in Fire was his experience in the army. He was an army ranger for four years and Air Force Pararescueman for roughly ten years.
His expansive knowledge on weaponry and how a well-designed weapon could serve its purpose much better helped him present the contestants' creations in an objective manner. 
And for those same reasons, Powell makes for a great replacement for Willis. Like Willis, Powell also has years of army experience in the bag.
He is a former U.S. Army Green Beret and Senior Detachment Weapons Sergeant who has been deployed to Iraq and Northern Africa.
Following his departure from the army, Powell started training military, law enforcement, and civilians in lifesaving skills, trauma medicine, and defensive weapon implementation.
He is also a well-known TV star and presenter who has gone on a backpacking tour across Europe where he crossed several countries in a few months.
What Happened To Wil Willis?
Having hosted the first seven seasons of Forged in Fire consecutively, Willis had become a familiar personality for many viewers of the show. Because of this, many were disheartened to see him replaced and speculations have surfaced about the reasons for his exit.
Neither Willis nor History Channel has spoken about the reason explicitly. However, many think he gave up hosting the show because of his growing family.
Back on March 6, 2020, Willis and his wife Krystle Amina welcomed their son, Flash Orion Willis. Since then, Willis has been giving more time to his family, often posting about his son on his Instagram.
Previously, Willis had also opened up about the shooting process of the reality show, noting that each episode took three to five days to film, making it somewhat "boring."
Other Cast Members
Though Willis has departed from Forged in Fire, there are still many familiar faces in the show. J. Nielson, Doug Marcaida, and David Baker, the three blacksmiths with over 2 decades of experience with the craft are still serving as the judges.
Nielson is a Mastersmith in the American Blacksmith Society, a title held by less than 115 people worldwide. Marcaida, on the other hand, is a practitioner of martial arts.
He has an expansive knowledge of ancient weaponry and the techniques to wield them. Baker too, like his fellow judges, has his own specialty — expertise in making accurate replicas in a constrained time frame.