Who Is Rickey Thompson? Here Is Everything We Know About Him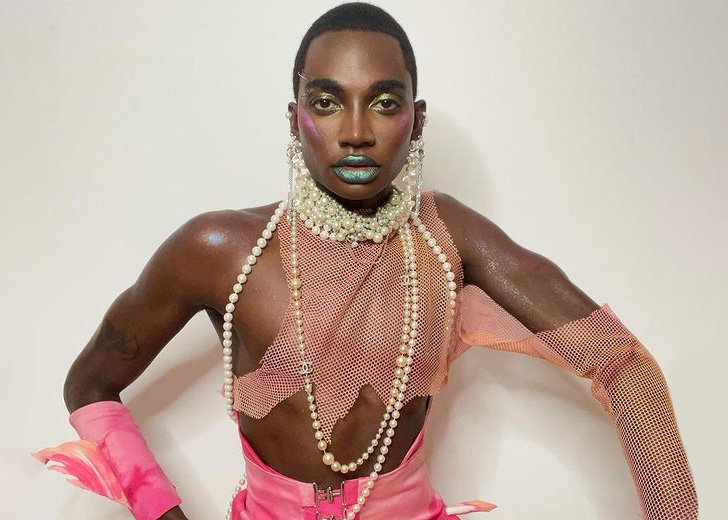 Achieving social media fame is no easy feat, yet social media star Rickey Thompson has over five million followers on Instagram.
If you are wondering, "who is Rickey Thompson," the content creator rose to fame on the now-defunct app, Vine. 
Before the platform was discontinued in 2016, he reportedly had 2.5 million followers, many of whom could not get enough of his comedy skits.
They wanted more of him on social media and asked him to upload his old Vine videos to YouTube.
By popular demand, Thompson started his YouTube channel. 
His video soon caught the attention of makeup mogul Kylie Jenner, who shared one of his videos in 2014, and the rest is history. 
Speaking to the New York Times, Thompson recalled that he freaked out from all his notifications.
Thompson became "the most popular kid in school" overnight, and even those who once bullied him wanted to be his best friend.
Rickey Thompson on His Rise to Social Media Fame
Thompson shared that he did not have that many friends growing up, as he was not always outgoing. 
"I was a shy kid. I feel like social media really brought the confidence out of me," the comedian-influencer told Vogue.
But comedy was always his thing and making people laugh always brought him closer to his friends. 
His friend asked him to get on Vine one day and showcase his comedic talent. At first, he was hesitant, saying he was scared about what people thought of him. 

Rickey Thompson and Denzel Dion posing for Pause magazine. (Source: Rickey Thompson/Instagram)
He also lacked confidence and never thought he could find success as a content creator on the app. 
But he eventually pushed past those fears, and thanks to his courage, he is now always booked and busy, according to his Instagram bio. 
Thompson leveraged his fame to evolve into a fashion icon. 
These days, Thompson is modeling in campaigns for brands like Coach, walking the runway for Alexander Wang, and gracing the cover of Paper magazine.
He also has his own podcast titled We Said What We Said, which he hosts alongside his best friend, Denzel Dion. 
Is Rickey Thompson Gay?
In 2015, Thompson came out as gay. He took to Twitter and announced that he liked boys and was tired of hiding his true identity and wanted people to accept who he was.  
Thompson was terrified of his decision, but he knew he had made the right decision when fans sent him kind messages.  
His mother had told him to be careful of how much he publicized his life. 
"She was afraid of what people were going to say. When I came out, I really thought my career was over. I was like, I've been hiding this secret for so long and I did not think people would accept me for being a gay male," the influencer told Interview magazine. 
Luckily for him, it was the opposite of what he thought — his career skyrocketed after he came out.
When asked if there were backlashes from the internet trolls, Thompson shared there weren't any, and most of the comments he got were encouraging.