Who Is Christian Wood Dating and Does He Have a Girlfriend?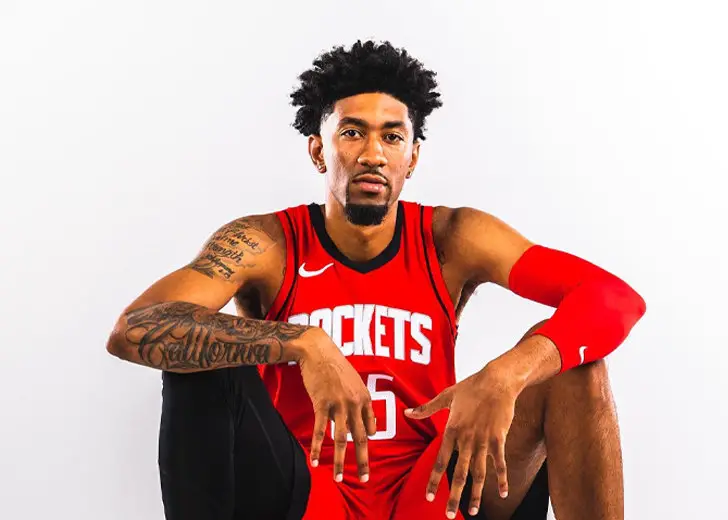 Christian Wood needs no introduction to the NBA world. He currently plays for the Houston Rockets and dreams of going All-star. 
A lot has been said and written about his NBA career, but very little is known about his dating life, such as whether he has a girlfriend. 
According to reports, the NBA player started playing basketball in high school for Findlay Prep. In Findlay, he helped the Pilots win 54 consecutive games and an ESPN National High School Invitational championship in 2012. 
Rivals rated him as the No. 36 overall player in 2013 and he ranked No. 10 at his position by Scout and No. 71 prospect overall by ESPN. 
Afterward, Wood attended UNLV university, where he played for the UNLV Runnin' Rebels men's basketball team from 2013 to 2015. Wood earned first-team All-Mountain West honor and was declared for the 2015 NBA draft. 
This information is common knowledge to everyone who has been following his career, but what about his dating life?
Who Is Christian Wood Dating?
It is unconfirmed who the athlete is currently dating, but he was once in a relationship with the reality star Maya Benberry. 
Wood's former girlfriend rose to fame after she starred in a Bachelor-style reality show called Catching Kelce, where she won and got a chance to date NFL player Travis Kelce. 
Unfortunately, their relationship did not work, and the reality star later revealed she had been cheated on. 
After that, she appeared on season 2 of the MTV reality show Ex on the Beach, where she tried to get a fresh start with her former lover. 
That did not work out either, and soon Wood and Benberry were rumored to be dating. 

Christian Wood's alleged former girlfriend, Maya Benberry. (Source: Instagram)
A scandal ensued when the couple's dating news got out. According to reports, Benberry had allegedly stolen Wood from her best friend. 
However, the reality star did not take the accusations lightly and defended herself via Instagram, which Side Action reposted. 
She iterated all the things that were said about her were untrue and asked Janelle Shanks, Bad Girls Club alum, and her friend from Ex on the Beach needed to stop spreading these lies. 
Christian Wood Dumped by Girlfriend
While Benberry was speaking her truth, Wood did not address the matter and kept mum. And it seems the relationship fizzled too soon after. 
Before Wood was linked with Benberry, it appears he had a girlfriend. 
In 2020, the athlete signed a three-year, $41 million contract with Houston Rockets in the off-season. 
After that, he gave an interview with The Ringer to speak about his career and the horrible night of 2015. 
In 2015, the athlete expected to be picked as a late first-rounder in the NBA draft. However, his worst fears came true when he was still uncalled in the second round. He had been undrafted, but the night got even worse when his girlfriend dumped him. 
Wood revealed he dropped her off at the airport after the draft and never saw her again.