Wayne Brady Raised His Daughter in a Joint Family With Ex Wife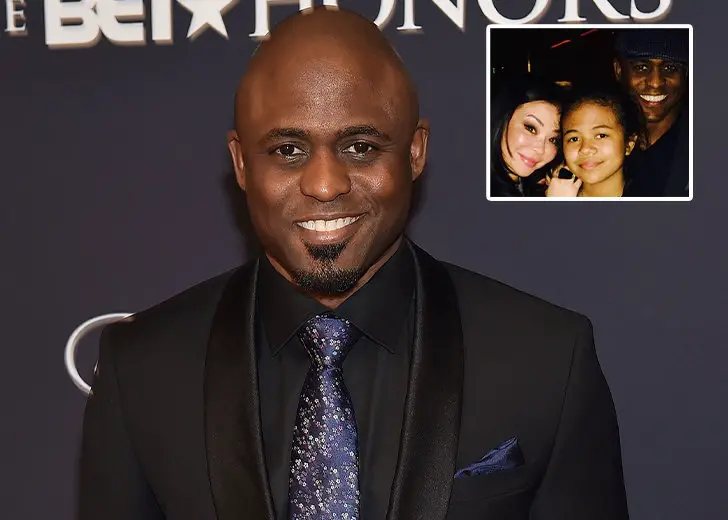 A man of many talents, Wayne Brady, has had his shares of ups and downs with his love life.
The public is curious about his romantic side. Questions of whether he currently has a girlfriend or someone to call his wife often arise. 
All we can say is, he is a family guy and has a lot of love for his kids. He loves his daughter and often shares his journey with her on his social media. 
Moreover, Brady is still friends with his ex-wife to co-parent. Here is everything about Brady's personal life and kids. 
Wayne Brady's Marriage
Brady has been married twice. His first marriage was with Diana Lasso, which lasted approximately two years. 
His second marriage was with a former dancer, Mandie Taketa. When The Masked Singer star and Taketa exchanged vows, the public had no idea that they would end their marriage with a divorce.
While working in Hawaii, Brady met Taketa and tied the knot on April 5, 1999. They were married for exactly eight years before divorcing on April 5, 2006. 

Wayne Brady with ex-wife Mandie Taketa and daughter Maile posing for a picture. (Source: Instagram)
They cited irreconcilable differences as the grounds for divorce. But unlike most separations, Brady and Taketa remain great friends. 
The Let's Make a Deal host told People that the split was amicable and they would remain "best of friends and committed parents." 
Wayne Brady's Daughter, Maile
Brady has a daughter named Maile with Taketa. After their split, Taketa demanded joint legal and physical custody of Maile, which was granted to the couple. 
It is not uncommon for celebrities to claim to be friends after a breakup. However, the pair decided to live close to each other in an effort to co-parent Maile effectively.
In August 2021, Brady uploaded a video on his Instagram, where he talked about co-parenting with Taketa. He explained their daughter was starting college, and they dropped her off at her dorm. 
He admitted that co-parenting was difficult, and sometimes it was like "hell." He also confessed that he and Taketa fought a lot and did not want to talk to each other for days. 
Regardless of the ups and downs, the two were proud to raise their kid. They appreciated and thanked each other for having one another's back and co-parenting in the best way they could.

Wayne Brady with his daughter, Maile, on a Daytime Emmy's red carpet event. (Source: Instagram)
In June 2021, Taketa also uploaded a similar video on her Instagram. It showed the journey of Maile from her preschool day to college. 
It is evident by Brady's and Taketa's social media that they love their child a lot. In November 2020, the comedian posted a video singing with Maile. 
Via the captions, he gushed about how much he loved her. He said, "I cannot tell you the joy and pride that fills me when I'm in the presence of my daughter."
He further said that he was humbled that Maile chose him and Taketa as her parents.
Does Wayne Brady Have Kids?
Other than Maile, Brady does not have any biological kids. However, he considers Taketa's other family as his own, including her son. 

Wayne Brady poses for a picture with his extended family. (Source: Instagram)
Taketa is in a relationship with Jason Fordham, and the couple is on good terms with Brady. The comedian considers Fordham a member of his family and even lives next door to each other. 
The Whose Line Is It Anyway? cast member made headlines last year when he revealed that Taketa, Maile, Fordham were quarantining together. He later explained to People that they were not living under the same roof. 
Rather, they were neighbors and were limiting themselves to just two homes in the COVID-19 pandemic. In September 2021, Taketa took to Instagram to explain that she and her partner were adopting.
They welcomed Ana and her son, Sundance-Isamu, aka Sunny, into their blended family. Taketa then revealed that Brady was Sunny's godfather, who was going to spoil his godson "like crazy."
In September 2021, Brady uploaded a video on his Instagram where he introduced Taketa's son, Sunny, to the world.
He claimed he loved Sunny already, and he was helping his ex-wife and Fordham raise Sunny. He dubbed himself "Duncle" and said he was honored to be in Sunny's life. 
Similarly, he thanked Taketa and Fordham for including him in their journey.