'Jersey Shore' Fans Wonder Why Vinny Guadagnino's Dad Doesn't Make Any Appearance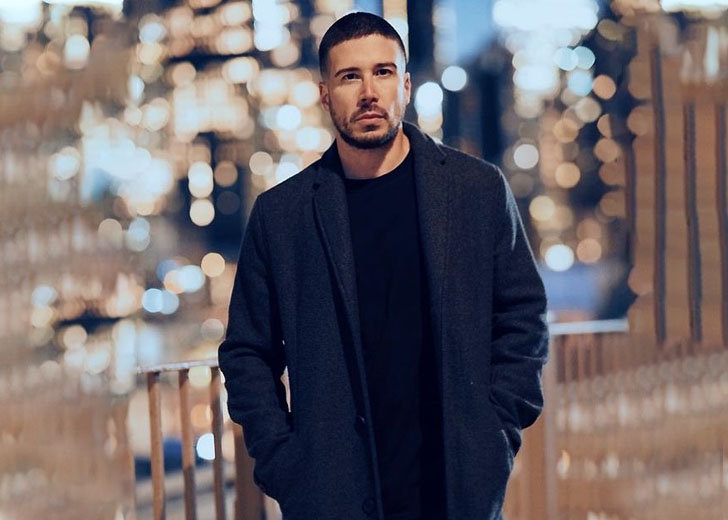 Fans of Jersey Shore are well-versed with Vinny Guadagnino's mom, Paola, and his uncle.
The mentioned family members have made several appearances in the series over the years. 
The show kick-started in 2009 and was brought to an end in 2012 after six successful seasons.
Guadagnino, when he joined the cast in 2009, was the only known male member in the roster of eight individuals.
The reality star's mother was introduced in the show's first season. 
The show's followers were quick to take Paola in their hearts after witnessing her overbearing and protective nature.
She stole everyone's affection when she took the pleasure of cooking each season for the show's house member.
However, Guadagnino's uncle, popularly known as uncle Nino, is arguably the most loved persona in Jersey Shore's history.
But after getting to know his mother and famous uncle, fans were curious to learn about Guadagnino's father.
His father's noticeable absence made fans question why he was never brought to the reality show.
Why was Vinny Guadagnino's Dad Absent from Jersey Shore?
In 2013, Guadagnino was involved with his talk show titled The Show with Vinny.
While promoting the short-lived talk show set in his Staten Island home, Guadagnino talked in-depth with NY Daily News. 
In the conversation, the television personality talked about his family members and their experience in Jersey Shore.
While bits and pieces of stories related to his mother and his uncle were shared by Guadagnino, he also touched upon his father's subject.
When asked about his father's whereabouts, Guadagnino said that his dad lived downstairs of the same house.
"He just never really got involved," the television personality said during his explanation.
In the same conversation, Guadagnino revealed that his parents were separated.
Despite not showing up publicly, his father remained in touch with his family members, claimed the Shore star.
Guadagnino also mentioned that his parents' long ongoing differences meant he grew up among women, including his mother and sisters. 
He has two sisters named Antonella and Mariann, respectively. On the other hand, his mom, Paola, told the news agency that her kids had given her permission to find a date for herself.
However, she cited how fame resulted in a personal failure for herself in seeking a perfect match.
In the report, she is quoted saying,
I can't even do the Match.com because now people recognize me.  
Vinny Guadagnino's Uncle Nino
Guadagnino's uncle, Uncle Nino's actual name is Antonio Giaimo. 
Passionate fans of the show noted his uncle Nino being a lighthearted individual who knows how to party and set the mood.
 In the NY Daily News article, he characterized as a loud-mouth, cigar-smoking, no-filter Nino.
As per the show's format, many celebrities often visited during the show's shooting.
And if Guadagnino's words are considered, his uncle has no idea who the visiting celebrities are.
He recalled one funny incident when singer Ciara made her appearance in the show. 
Upon noticing the singer, Uncle Nino made his moves and asked her, "What do you do?"
Guadagnino promptly told Ciara that his uncle is "from another planet," referring to his lack of knowledge of the entertainment industry.