Is Ving Rhames Actually Gay? Here's What We Know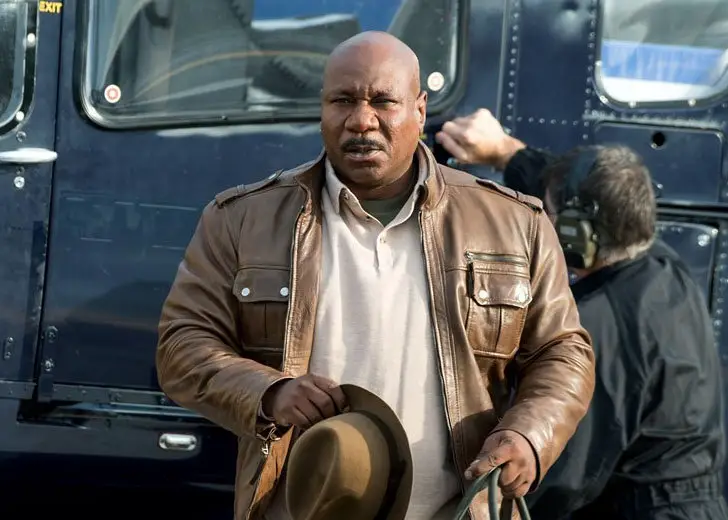 Ving Rhames has been cast as the "big black gay guy" so often that he has become a typecast of sorts. 
Of course, being a typecast character is tricky because most of their fan interactions, i.e., their roles in shows and movies, largely influence the audience's perception of the actor even when the cameras aren't rolling. 
Rhames is one prime example of this phenomenon. For the longest of time, fans have been posing the question, 
Is Ving Rhames Gay?
While some fans still stick to asking this question, others are already convinced that the Pulp Fiction actor is gay in real life. 
Check out some of these tweets.
Is #VingRhames actually gay.. cuz I've seen one TOO MANY movies where he's the "big black gay guy" lol — Elle Jay Hall (@TheNappyDJ) January 20, 2011
That being said, Rhames has gone on record to say that he is not gay.
While defending his role as Marsellus Wallace in Pulp Fiction, he said, (via IMDb),
I'm not gay. I'm not homophobic. And I've never been raped. So it was acting. I look at it as the most powerful man in the movie being in one of the most vulnerable positions. And what that did was cause the audience to feel for him. It shows that no matter how hard-core you think you are, this could happen to you.
Ving Rhames Aggressively Defends His Sexuality
During a conversation with Street Disciplez Radio, Rhames aggressively went against people who'd been calling him gay. 
Rhames recalled an instance when someone questioned his sexuality, and in response, he asked this person to leave him alone with their girlfriend for five minutes. 
Turns out, this girlfriend was there to witness the conversation first hand, and according to the actor, she blushed.
He claimed that it was because women had an intuition when it came to recognizing if a man was gay or straight, and her blushing was a hint that she recognized him to be a straight man. 
Ving Rhames Doesn't Have Time for Negativity
The actor went on to add that he did not have the time to worry about what people thought of him as a person because people were always keen on forming negative opinions of people. 
In fact, Rhames put conscious effort into not giving his energy to negative opinions being tossed at him. 
"I know who I am as a man," he pushed. 
Ving Rhames Was Once Married to a Wife
Rhames was once a married man — married with a wife.
Rhames was married to Deborah for five whole years before the couple called it quits in 2013. 
As per Ace Showbiz, the couple quietly filed for separation back in 2013.
The outlet further reported that the couple asked a judge to weigh in on support and custody issues. 
Reportedly, the actor wanted joint legal and physical custody of their kids, Freedom and Reign.
As for the wife, she was seeking joint legal and primary custody of the kids as well as spousal support and attorney fees. 
Although the separation was filed in September 2013, the actor reported that the date of their actual split was around April 2011.