Vince McMahon and Wife Linda's Romance Birthed an Empire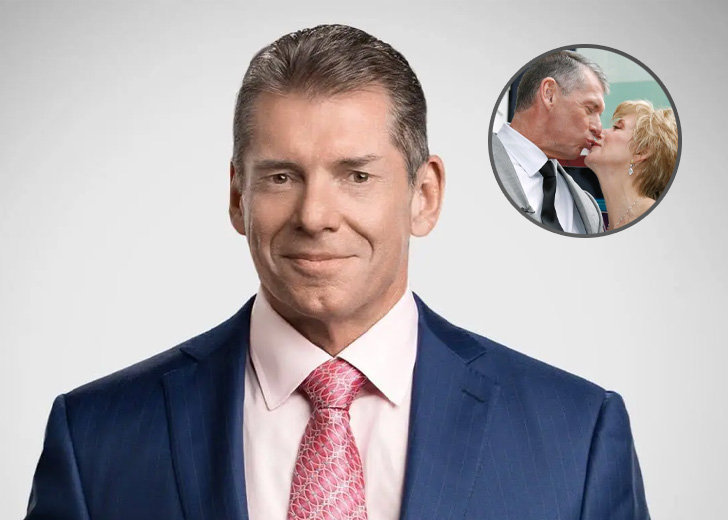 Vince McMahon and his wife, Linda McMahon, have been a power couple in the wrestling business for over three decades. It was their collective effort that made WWE the empire that it is today.
The two have been beside each other through thick and thin since they were teenagers. Their relationship could, in a way, be called a match made by God.
After all, they first met each other in church.
Vince McMahon and Wife Linda McMahon Met as Teenagers
Vince and Linda grew up in the same town in New Bern, North Carolina. Some even claim three mothers knew each other and worked in the same building.
They came from different families. She was from a stable home with two civil servants as her parents; he grew up in a chaotic home and in military school.
But the church is always a common thing for everyone. And that was where they were introduced to one another by his mother, Vicky H. Askew.
Linda was just 13 years old at the time, and Vince was 16. She was an overachiever, and he was a 6-foot-2 hunk just out of military school.

Vince McMahon with his wife, Linda McMahon, and daughter, Stephanie McMahon. (Photo: Stephanie McMahon/Instagram)
They developed a fast friendship, and that spun into a romantic relationship.
Vince and Linda became husband and wife on August 26, 1966, in their hometown. They also attended the same college and had similar aspirations.
He enrolled in East Carolina University in Greenville, North Carolina, and she followed him there later. She had only one wish — to graduate as soon as she could.
"I was really on a fast track plan to graduate," she told Hartford Courant. And she did, graduating in three years.
They moved to Washington D.C. after college, where they both held jobs for a while. Earning became their top priority, at least until the family business needed caretakers. From the 1970s to 1982, he worked in the wrestling company his father owned.
Vince McMahon Built an Empire with His Wife
In 1982, Vince bought Capitol Wrestling Corporation from his father, Vincent J. McMahon, and started building what is now known as World Wrestling Entertainment.
Vince was hooked on the fun and creative aspect of wrestling, and he would drive the company to include elaborate storylines, making it almost like soap operas.
Linda, however, was the main person backstage. She was good with numbers and made the company a viable business with her know-how in finance.
They kept their places and never interfered in each other's jobs. She rarely ventures in front of the cameras, but handled, and still handles, almost everything off-stage — marketing, distribution rights, human resources, etc.
The result of this relentless work has made Vince a billionaire. As of 2016, Forbes estimated his net worth to be around $1.16 billion.
It also seems like they rarely let the business side of things affect their personal lives. They have two children: Shane McMahon and Stephanie McMahon, who have given Vince and Linda six grandchildren.
Shane and Stephanie are also involved in WWE. They have taken both on and off-ring roles over the years, with Stephanie more active in the company than Shane.