How's Victoria Justice Faring in Her Return to Music after a Seven-Year Hiatus?
Justice released her first song after the year-long gap in December 2020.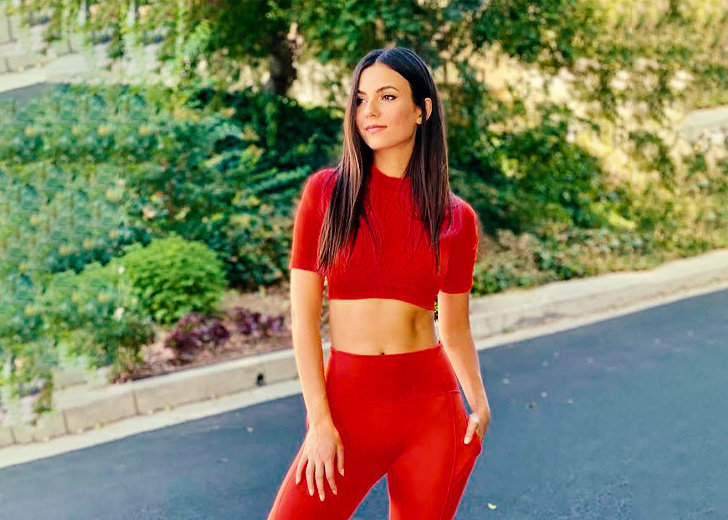 Victoria Justice rose to superstardom through her iconic lead role of Tori Vega in the comedy sitcom, Victorious. Her portrayal of a teenager struggling to get away from her sister's shadow impressed many. 
But it wasn't just her eight years of acting experience that shone on the show. Her songwriting and singing prowess also caught massive attention, and rightfully so.
Two of the show's soundtracks ended up on the Billboard 200, and Justice earned three Hot 100 hits, which included 2011's 'Freak The Freak Out.'
After the show got canceled in 2013, Justice took her music and acting career in stride. She signed with Columbia Records and released her first single, 'Gold' on June 18, 2013. The song was released with a music video on July 12, 2013. 
Sadly, the stunning actress didn't continue her musical journey after her first debut. Instead, she cut ties with the Recording label and prioritized film and television. 
But after a whopping seven-year gap, Justice made a comeback with a new single in late 2020. And since then, there has been no looking back. 
So, here's a quick rundown on how she has been faring in her return to the music industry.  
Ascending Audience
Justice dropped her first single, 'Treat Myself' after a seven-year sabbatical, on December 16, 2020. As of this time of writing, the music video boasts a decent number of views on YouTube with over four million watches and 334K likes. 
Likewise, the almost 3-minute long song has been listened to over four million times on Spotify. 
After two months, the Victorious star released her second single, 'Stay' on February 26, 2021. The song has garnered over 600K views and 58K likes. In addition, it has been played on Spotify over 735,954 times. 
The Florida native dropped the audio version of her third single, 'Too F*ckin' Nice,' on May 27, 2021.
Since the release, the introspective anthem has earned over a million and a half views, and 22K likes. It has also done great on Spotify, being played over 620K times. 
With uprising views in her consistent music projects without marketing push, it is clear that Justice is faring well in her musical endeavors.
The 28-year-old even sang a song titled 'Everybody's Breaking Up' for her movie Trust in March 2021. 
Positive Response Boosted Her Confidence
Justice gushed about her comeback in the musical world in an interview with Forbes in February 2021. Talking about her first song, she said she got unbelievable positive responses from fans from all walks of life. 
In her own words, Justice did not know people were actually interested in her work. But as soon as the song hit the internet, she received nothing but support and love. 
Thanking her followers, the musical artist mentioned that the response was "special, validating, and exciting."
Then, she talked about the number of viewers and stated she never expected her song to have a hundred million streams.
The multi-talented actress remarked the current number of audience and streams were enough for her. She shared she hadn't even expected the songs to have the number of viewers it has now.