Victor Williams and His Wife Zia's Family Life Is an Open Book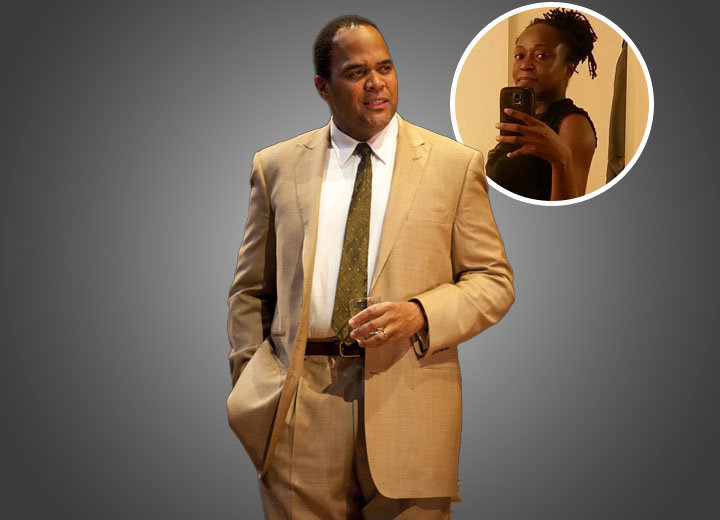 Victor Williams, known for his work on shows like The Good Wife and Sneaky Pete, has a modest public presence. He shares select things on social media without revealing too much.
The actor has been married to his wife, Zia Williams, for over half a decade, and they have a son together. Their Instagram posts make their family life sort of an open book.
However, there are a few things in his past that he does not talk much about, including a daughter he shares with a previous partner.
Victor Williams' Family with Wife Zia Williams
Seems like Victor and his wife, Zia, have been together since the early 2010s. But, the couple is yet to share anecdotes about their first meeting and how their relationship progressed.
They got married on May 17, 2015. The Good Wife actor has shared a couple of anniversary posts over the years, putting up pictures from their wedding.
"5/17/15. Five down, a lifetime to come. Let's go," the actor wrote in his five-year anniversary post on May 17, 2020.
As for children, the couple welcomed their first and only child, a son, on August 16, 2016. Victor is yet to reveal his little boy's name, but the now-six-year-old is a staple on his Instagram.

Williams with his wife, Zia Williams, and son. (Photo: Victor Williams/Instagram)
His son loves cycling, something which he does a lot.
Who Is Victor Williams' Wife Zia Williams?
Victor seems to have found his perfect match outside the entertainment industry.
Zia Williams (whose real name seems to be Zia Kede going by her Instagram) is the senior vice president of modeling engineering at Two Sigma. She has held the position for over 12 years at this point.
She is a graduate of Queens College, where she did her Bachelor of Science in Computer Science.
Upon graduating from there in 2000, she attended the New York University's Polytechnic School of Engineering, where she did her Master of Science in Computer Science, specializing in Telecom networks. She graduated in 2006.
Victor Williams' Life with His Older Daughter
Victor, before he started dating Zia, was in a relationship with another woman. They share a daughter together.

Williams with his daughter. (Photo: Victor Williams.Instagram)
She is his firstborn and lives with her mother and older brother in California, only visiting her father on occasion. Victor has not yet revealed who her mother is or his time with the mystery woman.
His daughter does not appear as often as his son does on his socials. The last time he posted about her was on May 16, 2020, in which he mentioned she had spent three and a half months with him in New York during the pandemic.
"And she gave me permission to post a picture of her," he wrote at the end of his caption, which suggests she likes to remain off the internet or just does not like being pictured.