Here Are 5 Facts about Victor Marke's Wife Zara Phythian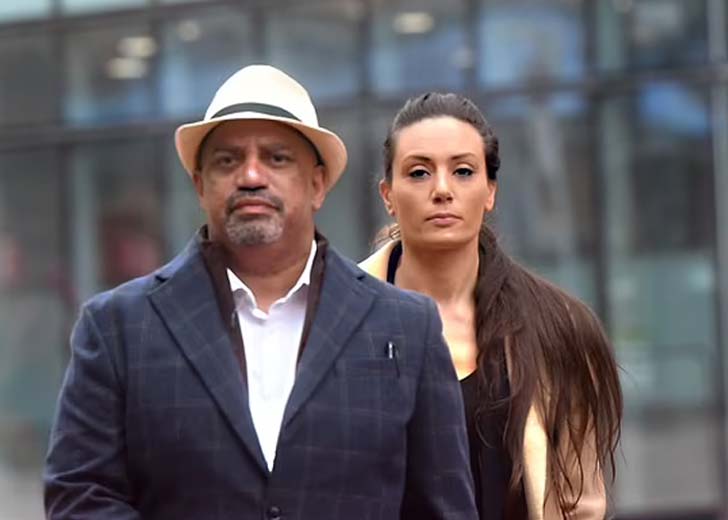 Victor Marke and his wife, Zara Phythian, are respected figures in the martial arts world.
But in May 2022, all that changed when the couple made headlines after being convicted of sexual abuse.
Before their world came crashing down, Marke's wife had everything going on for her, from her breakthrough role in Marvel's Doctor Strange to a high-flying martial arts career. 
Here are five facts about Marke's wife. 
1. Life before Martial Arts and Hollywood Fame
Phythian was born on May 10, 1984, in Nottingham Country, England, in a Christian household. 
She was raised alongside three sisters by parents whose details are still not revealed to the public.

Victor Marke's wife, Zara Phythian, starred in a Marvel movie. (Source: PageSix/Instagram)
At seven years old, she started studying Shotokan Karate and later turned to Tae Kwon Do.
Although she currently works as an actress, she is best known for her martial arts history. 
2. Martial Arts Champion
She worked her way up to 2nd Dan before her teens. 
She eventually got introduced to Nottingham's School of Champions, a renowned Martial Arts Centre.
Phythian started focusing on Tae Kwon Do, Shaolin Wu Shu, Kickboxing, and Freestyle Karate as a teenager. 
She also competed in national and international fight circuits and was a 13-time multi-style world champion.
In 2006, she became the first UK Martial Artist to be inducted into the International Karate and Kickboxing Hall of Fame. 
3. Parlaying into Hollywood Fame
At one of her competitions, a producer discovered her for a film. 
While competing and winning 4 US National Belt Titles, she was offered a role in a movie. 
She returned to the United States for an independent Sci-Fi movie, Crops, released in 2006, and found a passion for acting. 
Phythian retired from competing and focused on her acting career. 
4. Becoming Victor Marke's Wife
By then, she was already in a relationship with Marke.
According to Mirror, Marke was 37 while his wife was 14 when they first met after she joined his academy in Nottingham.
They began officially dating when she was 19, and while their relationship had raised eyebrows, the Doctor Strange star denied she was "infatuated."
It is unconfirmed when the couple tied the knot or if they welcomed any children as they are relatively private about their lives.
5. Sexual Assault Allegations
Unfortunately, the couple's lives are far from private these days as they have been recently accused of sexual assault.
According to reports, the couple jointly abused their martial arts disciple when the victim was 13 years old.
The victim, now an adult, alleged the assault happened after the couple intoxicated her with alcohol and the actress dared her to perform explicit activities for her husband. 
They also shared the husband threatened to smash her kneecaps if they spoke up about the abuse.
These offenses took place between 2005 to 2008, when the couple was not yet married. 
The couple has denied all allegations and is currently fighting to prove their innocence in court.