Who Is Veronica Merrell's Boyfriend? About the YouTuber's Dating Life
Veronica Merrell values her privacy too much to tell her fans about her boyfriend.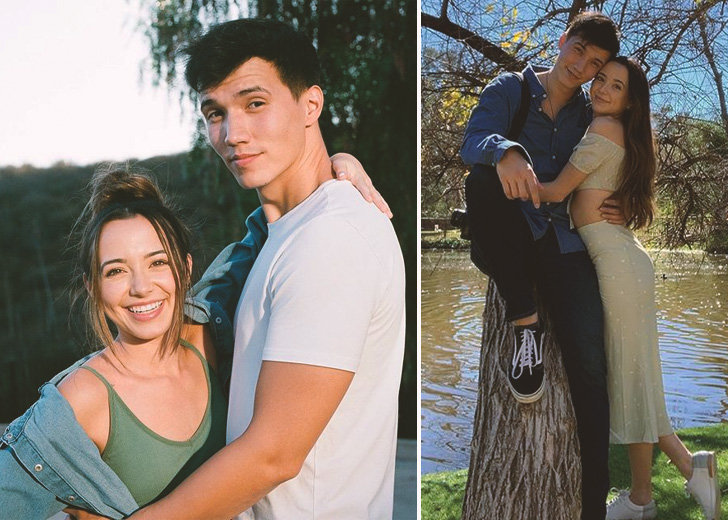 Since 2009, the Merrell Twins have blessed the YouTube community with their adorable vlogs and videos.
Identical twins Veronica 'Roni' Merrell and Vanessa 'Nessa' Merrell are actresses, YouTubers, and singers, who have amassed a massive fanbase in the past decade. 
The twins are involved in many things and have been doing many projects since they started YouTube. Currently, they are involved in Twin My Heart, a dating show they host for AwesomenessTV.
The twins are busy seeking the ideal match for the most eligible bachelor Nate Wyatt in the show's new season. Talking about finding their ideal partner, there is quite the buzz about the Merrell Twins' love life.
Of the two, Vanessa is more open about her relationship than her sister. She does not hesitate to announce if she is dating someone, but Veronica is always secretive about her boyfriend. 
There are many theories about Veronica's love life, and here is everything we know about it.
Who Is Veronica Merrell Dating?
Veronica is not officially dating anybody and has opted to put her career ahead of her personal life. However, her connection with fellow YouTuber Aron Burriss has been the subject of speculation.
Burriss is an American YouTuber born in the Philippines and is renowned for his channel, Lazyron Studios. He mostly makes hilarious videos, such as parodies, skits, challenges, pranks, and vlogs.
He also appears on his younger brother Alex's channel, Wassabi Productions. Fans of the Merrell Twins and Burriss have assumed that they are together and given them an adorable ship name - RonRon. 
While many tabloids have said that Veronica and Burriss are dating, neither has explicitly confirmed or denied it to date. Veronica has confessed that she likes him and they are close friends, but she has never mentioned dating him. 
It is speculated that the pair started dating in 2017 and have been together since then. They have been seen together on many occasions, and they keep uploading cute videos and images on social media.
Looking at their pictures, it is not surprising that one may assume that they are dating based on their great chemistry. Regardless, we will not know for sure until the pair confirm it themselves. 
On August 5, 2021, Burriss and Veronica reacted to a video by relationship coach Anthony Recenello, who believed the pair was dating. He also provided the reasons and evidence to back up his claims. 
While reacting to the video, Burriss and Veronica talked about their age difference. Burriss is 32 years old while Veronica is 25, so the pair has a seven-year age difference. 
They also did not acknowledge or deny that they were dating in the video. Instead, all they said was that individuals should be respectful of one another's privacy.
Furthermore, Veronica stated that privacy is more important to her than trying to protect someone. Looking at their reaction to the relationship coach's video, it seems like the duo intends to keep their relationship private if they are in one.