'General Hospital' Alum Vanessa Marcil Remembers Her Father on His Death Anniversary
"Pete Ortiz was a ferociously abusive & violent man," wrote Marcil of her father.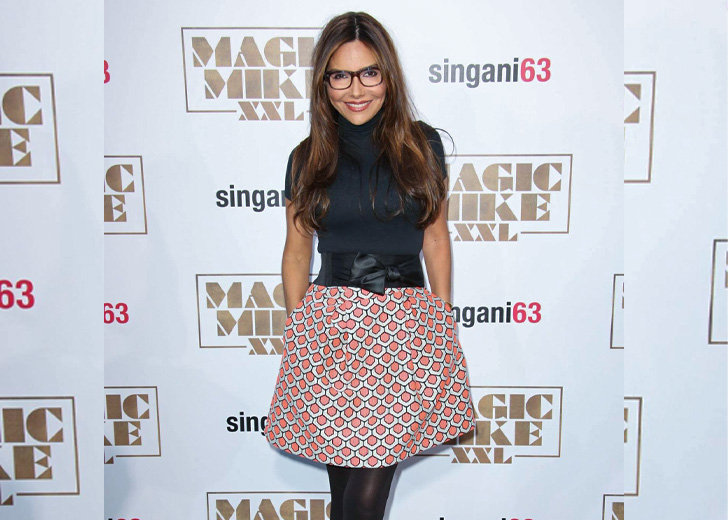 General Hospital alum Vanessa Marcil had a complicated relationship with her father, to say the least.
As her family was treading the ups and downs of life, her father, Pete Ortiz, passed away — four years ago as of this writing.
Regardless of the relationship the father-daughter duo had, she took to Instagram on September 15, 2021, to remember him on the anniversary of his death. 
'General Hospital' Alum Vanessa Marcil Remembering Her Dad
The post came with a slideshow of vintage photographs: some from the GH star's early years, some more recent, and all about their wonderful-looking family. But the captions made it evident that the photographs didn't tell the whole truth. 
"Pete Ortiz was a ferociously abusive & violent man," wrote Marcil in the caption. Still, living with the man for the first seventeen years of her life shaped the actress into what she is today. 
Marcil wasn't shy to admit it wasn't her father that she missed these many years later. Instead, she grieved over the possibilities that she, her mother, and her whole family were robbed of because of his death. 
She grieved over a family that she didn't even have. Still, she wished her late father well. 
"Rest in power pop," she wrote. 
Vanessa Marcil and Her Father Were Estranged for 20 Years
Marcil had kept her distance from her father for the better part of 20 years before the two finally came together to shoot the pilot of a cooking show sometime in 2015. At the time, she told TV Insider, 
I hadn't seen or spoken to my father and a lot of my family in almost 20 years, after some really unforgivable stuff went down.
Given the history they shared, Marcil candidly admitted it was a huge deal for her to forgive him. After all, she did say that her show was about "food, family, and forgiveness." 
Vanessa Marcil and Her Dad Shot a Pilot
The show was centered around two restaurants that Marcil's family had recently opened — one in Texas and one in California. Naturally, she wasn't very thrilled about the idea of getting back together with her family after two decades and jumping right into reality television. 
In fact, she outright admitted that she was in the process of shooting the pilot season, and she wanted to "kill all of them." Still, the wisdom she had collected over the years had taught her that even things she disdained could lead to something beautiful. She even offered up an example of an experience like that. 
"I really hated being on Beverly Hills, 90210 with all my heart," she dished. 
However, that was where she met her "son's baby daddy," Brian Austin Green. Although she did not enjoy being on the show, because she was on it, she could have the most amazing child—self-proclaimed, of course. 
She did not reveal the name of the show or the channel that was supposed to pick up the pilot season. Despite the mixed feelings that were the center of the show, she confessed that she felt blessed to be able to do it.