Maurice Benard's Wife Intervened His 'General Hospital' Storyline
"Then my wife had to call General Hospital and say, 'Cut it,'" he explained.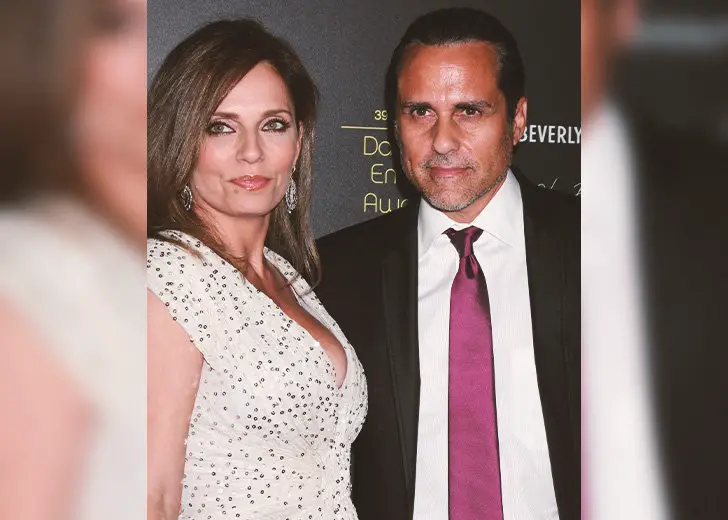 Maurice Bernard is best known for playing Michael "Sonny" Corinthos, Jr. on the ABC hit daytime drama General Hospital and has even bagged three Daytime Emmy Awards for being an Outstanding Lead Actor on the show. 
Although the actor has bagged more than a few accolades for his role in the medical drama, there was one time that the drama in the series hit so close to home that his wife had to intervene and get the storyline altered. 
Maurice Bernard's Wife Had To Step In
During an interview with Smashing Interviews Magazine, Bernard recalled how his wife, Paula, had to call the producers of General Hospital and tell them to cut his character's bi-polar storyline short because it had gone on for too long. 
For those of you unaware, the actor was diagnosed with bipolar disorder when he was 22 years old and had since taken up the responsibility to use his platform to speak up for those suffering from the same illness. He is also a spokesperson for the treatment of the disorder with Mental Health America. 
Bernard lives in a family of six with his wife, Paula, and their four children in their California residence. The couple shares two daughters and a son who has already taken after his father to pursue acting. 
Maurice Bernard Felt the Bipolar Arc Was Too Long
Going back to General Hospital, the series narrated a storyline where Bernard's character and his father both had bipolar disorder. Bernard admitted that the arc was especially emotional for him because of how much it resonated with his own life. 
However, things went on to the point that playing the part started becoming difficult for the actor because of how stretched out the arc was. 
"Then my wife had to call General Hospital and say, 'Cut it,'" he explained. 
He also revealed that once when he was on the sets of the medical drama, he heard his mom and dad talking, when in fact, they weren't even there. That's when he decided that the arc needed to end. 
People Should Take Mental Health More Seriously
But he admitted that the hallucinations weren't the worst part of having bipolar disorder. 
"I think the worst part is either depression and maybe anxiety that happens," he explained, "and your mind can't stop racing." 
For a brief while, he also touched on how the stigma surrounding mental health had subdued, to a certain extent. However, he argued that despite the stigmatization going down, people were yet to take mental health as seriously as it should be taken. 
Mental Health Issues Run in the Family
The actor also expounded on how the mental disorder runs in the family because it was hereditary. It could be from either one's mother's or father's side of the family. 
As for the actor, he suspected that he inherited the condition from his mother. Growing up. Bernard had his doubts, but his mother had never brought up the subject until sometime in 2019. 
At the time, she agreed to visit a psychiatrist. Although the actor was not sure about her diagnosis, he was delighted by the fact that his mother told him that she didn't want to feel "this way" anymore.