'General Hospital' Actor Kimberly McCullough Opens up on Life and Experiences on Set
Kimberly McCullough opens up about her experience as a Hollywood child star.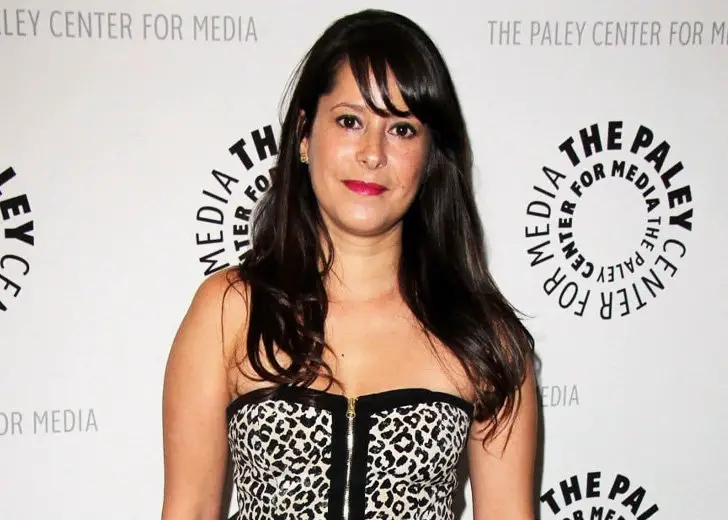 Kimberly McCullough is famous for her role as Robin Scorpio Drake, the daughter of superspies Robert Scorpio (Tristan Rogers) and Anna Devane (Finola Hughes) from the ABC soap opera, General Hospital. 
McCullough rose to fame at the age of seven years when she was cast on General Hospital, after previously being having her first TV appearance as a toddler in a diaper commercial opposite Juliet Mills. 
On August 29, 2021, the actress appeared with her ex-costar, Maurice Benard, on his YouTube video titled "Maurice Benard STATE OF MIND with Kimberly McCullough". 
His series, State of Mind, is created to provide an open space for daytime talents to share some of their bitter recollections in Hollywood.
McCullough talked to her longtime co-star Benard about her dark moments as a child actor in Hollywood, including drug abuse, self-doubt, and brutal workload.
On Kimberly McCullough's Deteriorating Health Condition as a Child Actor
McCullough got her big break when she was only 7 years old. The iconic soap opera General Hospital first premiered on ABC on April 1, 1963, and starred McCullough playing the beloved character of Robin Scorpio since the beginning of their new season in 1985.
At first, it was a dream come true for the young actress. 
"I liked being around other creative people," she told Benard. "I seemed to have this talent that other people rewarded me for. There was a lot of discipline involved and a lot of sacrifices, but I really enjoyed it and I welcomed the challenge."
But it wasn't all fun and games. Between working all the time and having cameras constantly pointed at her face, the child star definitely didn't have a typical childhood.
McCullough shared her GH experience, which was underlined by a lot of dark moments that stayed with her for the rest of her life. 
She had childhood health issues but had little time to take care of them between her hours spent on set. 
 "I was like the Energizer Bunny; I wouldn't stop," she recalled.
Unfortunately, by the time McCullough was in seventh grade, she had developed an ulcer and had a hard time performing in front of the camera all the time.
Her mother decided to tell the soap's then-producer that she wanted her daughter to be stopped being forced to work so much and it was time for her to attend school and live a normal life like a regular child.
"They decided from that point on that I would go to regular school during the day, then everybody would rehearse without me, and then I would show up, and we would tape the scenes," the actress revealed.
Not everybody responded to her decision on a positive note. She revealed that Steve Burton would sometimes give her a hard time for not being present in the set as much as the other cast.
"When I was a teenager, I remember Steve, like, yelling down the hall, 'Thanks for joining us, McCullough!' after I'd been through seven classes at school and driven an hour to Hollywood," she shared.
She revealed that the experience led to her going through a lot of self-doubt and guilt, and she even had frequent thoughts about quitting a lot of the time. 
Why Kimberly McCullough Won't Appear on Television as an Actor Again
The actress shed a light on the harsh working schedule that everybody in the cast and the crew had to get accustomed to.
She confessed that sometimes they had to work until 2 and start working again by 6 in the morning. So they would spend the rest of their time on the set itself because everybody would be like, 'Why would I go home for four hours?''
McCullough revealed that although she had a memorable time as a performer, she didn't exactly look back on her childhood with fondness. On the contrary, she shared that she doesn't think she'll want to act in her future and will instead focus on her career as a director.
In 2011, McCullough directed the short film Nice Guys Finish Last. The film starred Danielle Harris and McCullough's General Hospital co-star Lexi Ainsworth.