Valkyrae Confused over Backlash on Her New RFLCT Skincare Line
Valkyrae launched the skincare line in October 2021.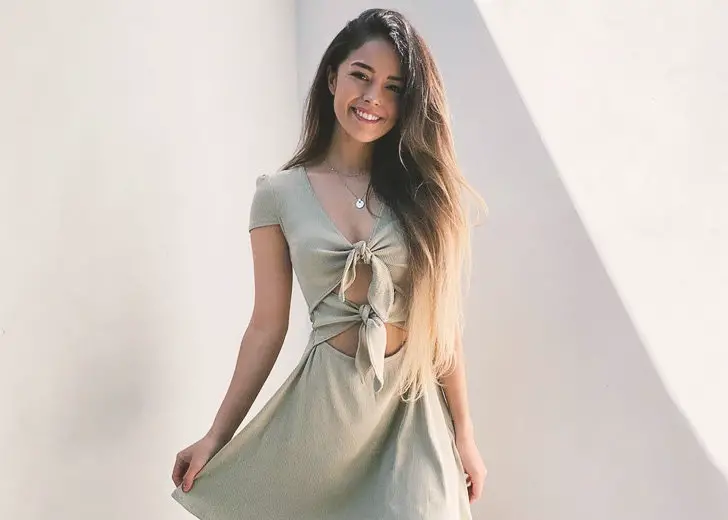 YouTube star Rachell' Valkyrae' Hofstetter came under fire after announcing the launch of her new skincare line, RFLCT, on October 19, 2021.
The social media creator took to Twitter to reveal she had been working on the project for two long years. "I can't stop crying. This has been a long journey with my team," she wrote at the beginning of her lengthy message.
Valkyrae then explained that she was directly involved in the entire creation process — from testing, sampling, meeting people, and understanding the skincare industry. The internet star also shared that chemist Claudia Poccia guided her through the endeavor. 
Right after the revelation, Valkyrae posted another tweet, announcing she was the co-founder of the RFLCT. In addition, she highlighted the purpose of the skincare line, "It's a skincare collection designed to protect skin from blue light pollution."
The 29-year-old mentioned how she always wanted to create something that would help everybody with a life in front of screens. 
As soon as the announcement made it to the internet, her new endeavor ignited controversy, with friends, fans, and followers having varying feedbacks to the news.  
Backlashes to RFLCT Skincare Announcement
Fellow social media stars like Bella Poarch, Sykkuno, JustaMinx, and Fuslie were quick to compliment Valkyrae's new business in the tweet's comment section.
"So happy for you," JustaMinx wrote before, stating she had never seen another person pull so many significant moves in 2021. Leslie echoed the compliment, noting, "Rae, you are unstoppable." 
Undoubtedly, Valkyrae received warm responses from the streamers. But that wasn't the case for everybody. 
Many people accused the content creator of setting up a scam. They opined Valkyrae was creating a solution to a problem that never existed and marketing it through innocent followers.
"There is absolutely no need to protect your skin from blue light coming from screens," one particular commenter wrote, implying the YouTuber was peddling pseudoscience. 
Another Twitter user pinpointed that they couldn't find any research reports citing blue light could have a negative effect on human skin. 
"Literally an Undisguised Scam," penned the third commentator, right after indicating she was shocked at the product's overwhelmingly positive feedback.
Valkyrae Responds to RFLCT Controversy
Considering the growing backlashes and accusations, Valkyrae quietly responded to the controversy through her private Twitter account 'itsraechill' on the same day of the announcement. 
"I'm also very confused," she wrote in her response. In addition, the Washington native revealed she was told to wait until the next day to speak. But, within an hour, she removed the post.
Without question, Valkyrae's response contradicted her previous statements regarding the project. 
In an interview with Style Caster magazine, the social media influencer had affirmed she tested the products herself and had a vital role in its development. She had even shared that the product was for both male and female gamers.