Are Tyson Beckford and Wife Berniece Julien Still Together?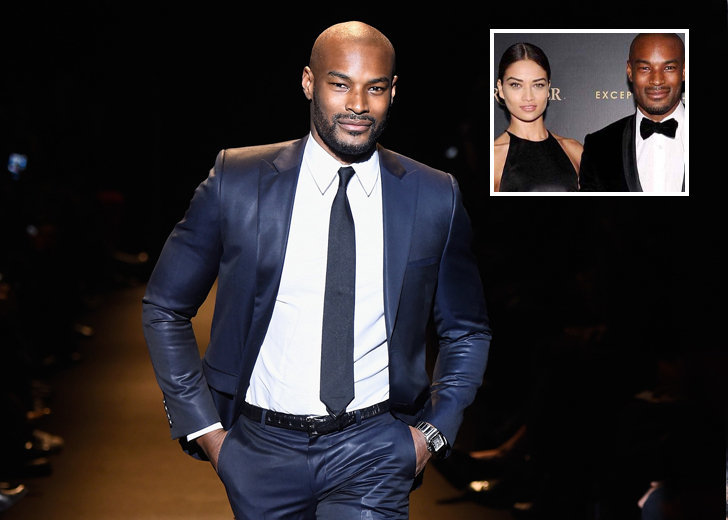 Tyson Beckford has had plenty of relationship rumors over the years. He is famous for having dated and broken up with many models.
Beckford also has some notoriety for feuding with Kim Kardashian, who implied he was gay when he expressed he did not like her.
But, even with these, the most exciting and searched-for things about Beckford is whether he is married and has a wife behind the curtains.
Is Tyson Beckford Married?
In early 2018, there was a rumor regarding Beckford's marital status going around. It stated that he was a married man and had an entrepreneur wife.
This gossip started after his feud with Kardashian took center stage. And, as some sources report, it was true.
He was apparently married to British businesswoman Berniece Julien. He had reportedly tied the knot with his then-wife in 2009.
There is no official date on their split, but he and his ex-wife don't seem to be together now.
Beckford dated many women throughout the 2010s but was single at the decade's end. He admitted to being single at the time in an interview with Hollywood Life in July 2020.
It was the pandemic that had left him without a companion.
"This pandemic has got me super single," he told Hollywood Life. Since he couldn't leave his house due to travel limitations, Beckford, who is usually out socializing, focused on his work and keeping fit.
He also said that he had "little to no interest in a relationship" while cooped up in his home. It wasn't that he had no desire to get into a new relationship, though.
Beckford was looking for love that summer, but the circumstances didn't allow him to. He even had his criteria set for a perfect girlfriend.
"I'm looking for someone who's educated," he quipped, implying he needed more than good looks to win him over. His future girlfriend had to be aware of things going on in the world.
Revealing he did not want to date just another Instagram model, he said, "Smart is everything."
Tyson Beckford's Dating Life And Son
Details about Beckford's dating life have to start with the fact that he has a son. During his time with ex-girlfriend April Roomet, he had his first kid, Jordan Beckford.
Jordan was born in 1999 and is around 23 years old at the time of this writing. Even though Beckford and Roomet separated years ago, they still brought him up together as co-parents.
The former Ralph Lauren model isn't shy about giving Roomet the credit she deserves. During his interview with Us Magazine in July 2020, he said she did a fantastic job juggling her career and parenthood.
"I think [parenting] was more 60/40 — 60 her, 40 me. … Some things that she couldn't do, I was able to do for him," Beckford said, calling Roomet an "incredible mom."

Tyson Beckford with ex-girlfriend, Shanina Shaik in Now York City in July 2013. (Photo: @StrikeTwoPoses/Twitter)
He also had a turbulent relationship with Victoria's Secret model Shanina Shaik. He dated Shaik from 2008 to 2015 and ruined the relationship by claiming credit for her success.
Following this, there was also some talk about a more-than-friendship relationship with Mariah Carey, but that gossip has since died down.