Are Tyrese Gibson and Girlfriend Zelie Timothy Still Dating? Break up Explained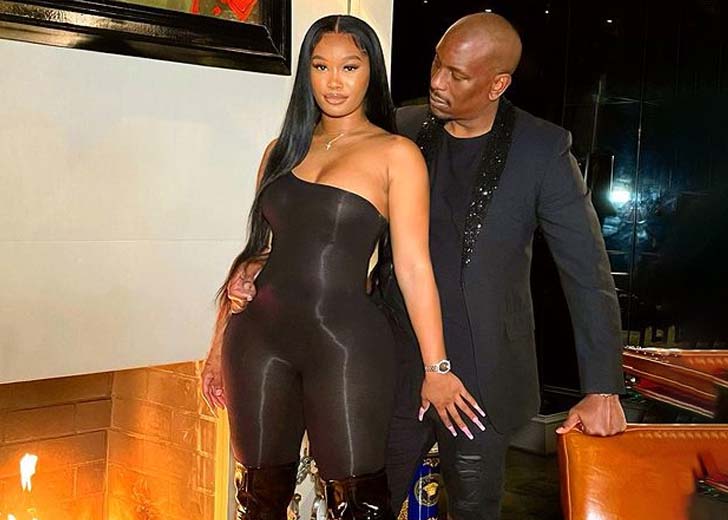 Tyrese Gibson started dating his girlfriend, Zelie Timothy, in March 2021, just a few months after announcing his divorce from his ex-wife, Samantha Lee.
His relationship with the 26-year-old model became public through social media, as the two posted a video of them getting booed up inside a club.
In the video, Gibson was spotted smoking on some hookah while Timothy, sitting next to him and wrapping her hand around him, leaned in to kiss him on the cheek. She also shared a snap of them holding hands in the car.
They continued to share pictures of them together in the following months, showing they were happy with each other.
However, in September, the actor posted a cryptic post on Instagram.
He posted a video of his girlfriend soaking in the bathtub and wrote, "We had so much potential. We really did...I wish you well, ending on a good note is a good thing...I will forever love you @zelietimothy cheers to you!!"
The post soon made many speculate that the couple had a breakup. 
Tyrese Gibson and His Girlfriend Breakup Drama
Since Gibson made his post look like a goodbye message to his girlfriend, speculations around his breakup were sure to swirl around the internet.
Adding to the breakup rumors, Timothy posted an identical video with a cryptic caption.
"You can't force a man to respect you. But you can refuse to not be disrespected...I wish the very best for you I hope you figure it out," she wrote in a since-deleted post.
One person responded to the apparent breakup announcement saying they were not surprised. "No offence but I knew this wouldn't last," the said commenter wrote.
Another chimed, "I don't even knw y we had to see all of dat."
Meanwhile, some people doubted if Gibson and Timothy broke up, accusing them of pulling a marketing ploy to promote her YouTube channel.
"It sounds like they're promoting it. Weird as hell and screams stunt," a user on Instagram claimed.
Tyrese Gibson and Zelie Timothy Never Separated — Currently Dating
It turns out Gibson and Timothy had never broken up, and their cryptic posts were possibly a marketing stunt to promote the model's YouTube channel.
In the stated YouTube channel, Timothy posted [and still does] singing videos featuring her.
On October 3, 2021, the 2 Fast 2 Furious star to his Instagram stories with his model girlfriend and jokingly explained that they briefly broke up and got back together.
"She won't let me go. Yeah, I put that oooh-wee on her man. That chocolate thunder is real, baby. We broke up for about what?" he said while his partner laughed in the background.

Tyrese Gibson and his girlfriend Zelie Timothy enjoying a vacation in August 2021. (Photo: Instagram)
Fans were again quick to conclude that the "breakup" was simply for attention and that they were never really apart.
Some even stated that the drama was all to grow viewership on their first video on YouTube.
In both of their breakup posts, the couple had linked to her YouTube page, which fans took as confirmation that clout was the motive.
"He corny. I'm about to unfollow him. I'm tired of the childish antics, honestly," one fan wrote.
Another said, "Imagine being in your forties letting a young fling using you to get views on her YouTube channel. You are Tyrese!! In case you forgot. Since you have so much time on your hands, go back to singing, please."
However, the couple seems to care less about the backlash and enjoys their relationship more.
They are currently dating and regularly feature each other on their social media.