Tyrann Mathieu's Dreadful Childhood Had His Parents Involved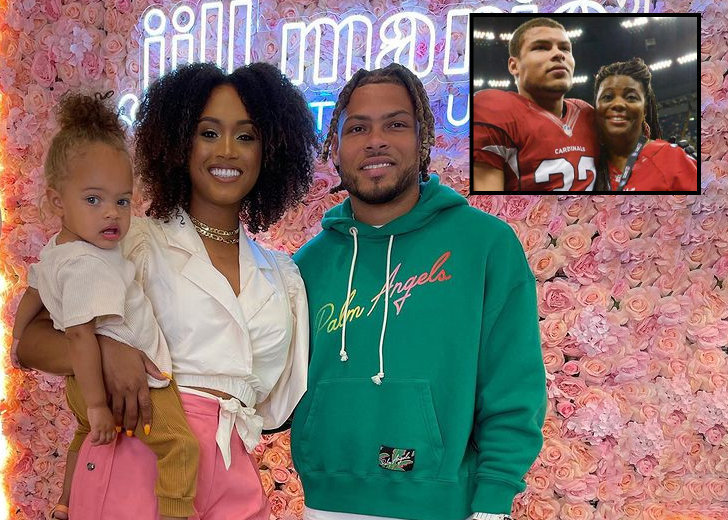 NFL star Tyrann Mathieu was abandoned by his parents at birth.
Because of that, he had a challenging childhood — unlike many kids raised in a happy environment by their families.
Speaking with Men's Journal in August 2016, the St. Augustine High School alum admitted that his mother left him with her parents immediately after his birth.
He, thus, first grew up with his grandparents in a home that sheltered many of his cousins and other people from the neighborhood seeking refuge.
Mathieu was later adopted by his uncle, Tyrone, and his wife, Sheila.
Sadly, the family lost everything in Hurricane Katrina, after which he moved to Texas for a time and spent nearly a year homeless.
Who Are Tyrann Mathieu's Parents?
The Kansas City Chiefs star is the biological son of Tyra Mathieu and her partner Darrin Hayes.
The Men's Journal reported that Mathieu's mother, Tyra, gave birth to five children, including him, in seven years to two men, whom she barely saw again.
The football star was his mother's second child with his biological father.
His father, Hayes, reportedly grew up in the street and had a tough life.
But he was later involved in criminal activity, as he killed a man in cold blood when Mathieu was only two-year-old.

Tyrann Mathieu with his small family consisting of his fiancée, Sydni Russell, and their daughter. (Photo: Instagram)
Because of those reasons, he also rarely speaks about his family details, including his ethnicity.
Tyrann Mathieu's Parents Never Really Spent Time with Him
After Mathieu's mother dumped him on her parents, she or the NFL star's father never really went back or spent time with him.
During the interview, the football player revealed that he first met his father when he was 10-year-old. "First time I met him, I was 10 years old," he stated.
He also shared that his father rarely wrote him or showed the slightest interest in contacting him until he became a star at Louisiana State University.
His mother treated him similarly. He said that motherhood was never her strong suit.
"She'd come back when she was out of cash and stay by her folks for a while."
Mathieu also recalled asking his mother if he could live with her after his grandpa died, to which she responded with, "Nope, no, you can't."
Tyrann Mathieu Had Marijuana to Deal With His Sufferings
There came a time in Mathieu's life when he started consuming marijuana to deal with the pain in his life.
"That's why I wound up smoking so much weed," he told the publication. "It smoothed out all my highs and lows."
He continued to share, "Most of my team was smoking. I mean, we practiced at this park where half the time gunshots were going off."
Since he regularly consumed addictive substances, he failed two drug tests at LSU and was kicked off the team.
He was also arrested and charged for simple possession after his college football career came to a close.
In addition, he fell down the draft but was eventually selected in the third round (69th overall) by the Arizona Cardinals in 2013.
Since then, Mathieu has not looked back and continues to focus on his career.