How Many Tattoos Does Tyler the Creator Have? A Dive into His Body Art Collection
Everything you need to know about Tyler the Creator's tattoos.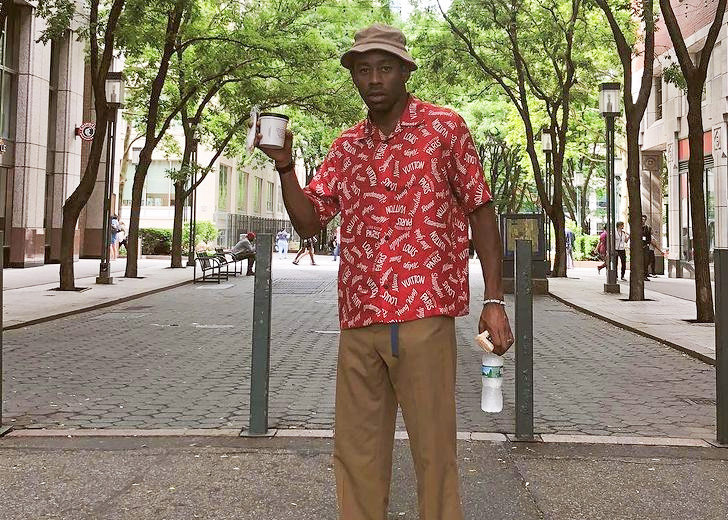 Tyler Gregory Okonma, known by his stage name Tyler the Creator, is an American rapper and record producer famous for his witty rap lyrics.
Despite him getting backlash for his earlier releases for his use of homophobic and misogynistic slurs in his lyrics, the songwriter has significantly influenced the kids who came of age in the 2000s. 
He came into the limelight as the co-founder of the alternative hip hop group, Odd Future.
He got his name established in the industry with his album 'Flower Boy' that helped him gain his second Grammy Nomination for Best Rap Album at the 60th Annual Grammy Awards.
Another one of his albums, 'Igor,' won the award for Best Rap Album at the 62nd Grammy Awards.
The musician is also famous for his iconic tattoos, which he shares on his Instagram, as he makes sure he gets the name of every album tattooed on his body. Tyler's multiple inks are what we are going to explore in this article. 
Tyler the Creator's Guardian Angel Inhaler Tattoo
Tyler, who had asthma from a young age, got a tattoo of an inhaler with wings on his left leg courtesy of artist Matt McCormick. The inhaler ink symbolizes strength for Tyler, as he is often found bringing the device during his performances to support his sickness.
"I'll regret this when I stop having baby lungs," he said of his 'Guardian Angel Inhaler,' tattoo.
Tyler the Creator's Thigh Tattoos
Tyler has tattoos of the word "GOLF WANG" across both of his thighs, which directly references the name of the clothing company he started in 2011. 
The word has been derived from Wolf Gang, a slang and phrase that appeared multiple times as references in Tyler's early music.
There also lies a miniature dog inked on the top side of his right upper thigh. Also, there is a tattoo on his right thigh that contains the logo of the N.E.R.D. band's most famous song is called 'Brain'. 
N.E.R.D. is the acronym of the statement of No-one Ever Really Dies, and is a rock and hip hop band, comprising Pharrell Williams. The band was formed in Virginia Beach, Virginia in 1999 and had a massive influence on Tyler's life.
Tyler the Creator's Tattoos Are Based on His Musical Albums
The rapper has also had tattoos on his thighs with references to the names of his albums. The words BASTARD, GOBLIN, WOLF flash across the top of his thighs. These were his popular albums released in the years 2009, 2011, and 2013, respectively.
Later, with further releases, he added three more names to the list: CHERRY BOMB, FLOWER BOY, and I.G.O.R., released in 2015, 2017, and 2019, respectively.
Tyler the creator's right inner arm, is inked with the word 'RADICAL.'