Inside Tyler Posey's Battle with Depression — How Music May Have Just Saved His Life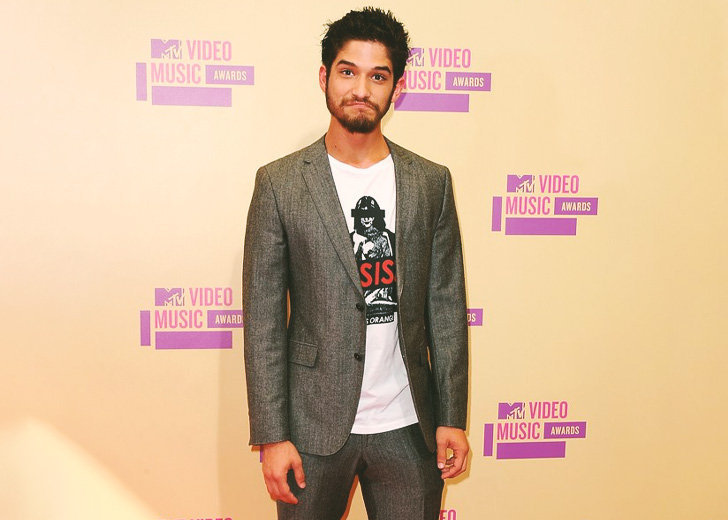 Tyler Posey struggled with anxiety and depression from a young age and chose drugs and alcohol to overcome the suffering. Unfortunately, he took professionalism and partying side by side, eventually falling into addiction. 
As a result, he turned to drugs whenever things got more complex and used the substances as band-aids, numbing himself from reality. But in the wake of the pandemic, Posey realized his addiction was getting worse.
The 30-year-old tried getting rid of it but found himself making excuses to abuse substances. So when push came to shove, Posey turned to John Feldmann, the head of A&R for Posey's label, Big Noise Music Group, and confessed his addiction. 
With advice from friends and family, Posey found sobriety. He started taking care of himself by meditation and praying. "I'm sober now," he proudly shared during an appearance on SiriusXM's The Jason Ellis Show on October 15, 2020. 
Posey mentioned he had become recluse because of the substance abuse, but after being sober, he had started loving himself for the first time in forever. 
Sobriety Brought Depression 
Little did Posey know that his newfound sobriety was an invitation to depression. During an appearance on the Zach Sang Show podcast, he remembered how happy he had been while being sober. 
"There's this pink cloud that you're in that's just like yeah life rocks. I'm happy all the time," he recounted. But the euphoria came with a cost — depression. This time, the situation was more challenging because he had to face it without the help of alcohol or drugs. 
Thankfully, he had music by his side. He was already writing songs and realized he could make an album about becoming sober. So, following his instinct, he started getting consumed with writing the album and hearing the songs. 
As Posey turned to music, it became a distraction to tackle the harder part of being sober. It undoubtedly helped him, but it wasn't enough.
The sobriety became overwhelming as Posey was still admittedly trying to please his advisors through massive change. In consequence, the Teen Wolf star relapsed. The setback made him realize the importance of knowing himself.
This time, he listened to people's advice and took notice of his intentions. He tried to understand the sources of his anxieties and finally found his sobriety. 
"I relapsed, but I'm sober again. And I think a lot of people's relapses are part of their sobriety," Posey told Sang during the sit-down. 
Tyler Posey's New EP Is about Drugs and Alcohol Addiction 
Posey released his debut EP, Drugs, in September, 2021. The extended play featuring his hugely personal singles like 'Past Life,' 'Shut Up' chronicled his struggle with drug and alcohol addiction and the joys that came with sobriety. 
"It's also about starting this new life and realizing there's this brand new, beautiful world that's better than being high all of the time," the California native told Inked magazine after its release. 
The famed actor mentioned that his song 'Past Life' was very cathartic, recounting his story of how things went downhill. He also referred to it as 'uplifting' and said it depicted the gratification of being sober.