Does Tyler Lockett Have a Wife? Inside the NFL Player's Relationship History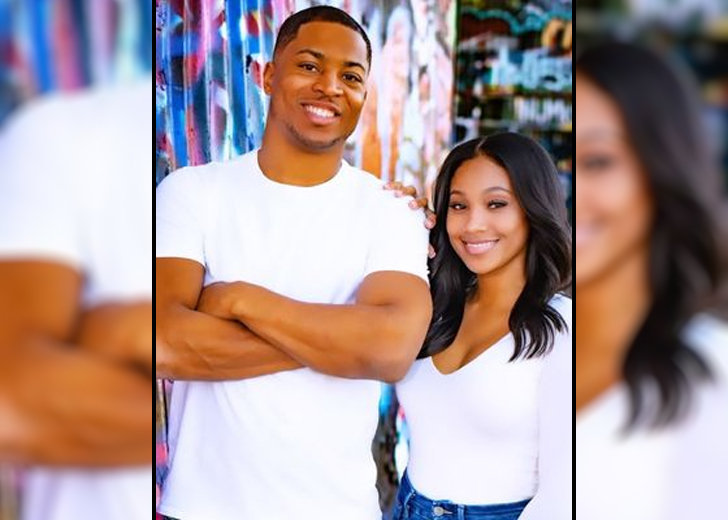 Tyler Lockett is a very religious man. 
The NFL wide receiver for Seattle Seahawks is a professed Christian who holds his belief to his heart. These especially include his desire of abstinence and sharing himself with someone special.
As a result, he has made his fans and followers curious about his love life. Many of them wonder if he is married and has a wife. 
They also are curious to know if Lockett has found someone special and if he has shared himself with his wife or girlfriend.
Here is everything we know about Lockett and his relationship history.

Tyler Lockett posing for a picture. (Source: Instagram)
Does Tyler Lockett Have a Wife?
No, Lockett is not married to date, and he does not have a wife. Lockett is very open about his relationship with the public. 
At 29 years old, he is a virgin, saving himself for marriage and his wife. The NFL player revealed it in his book of poetry named Reflections.
He also talked about it in an episode of The Adam Schefter Podcast on October 9, 2019. He said that he was waiting till he got married, and it was something he "wanted to be able to do."
He said he does not have carnal temptations since his faith is stronger than that. Moreover, he has a girlfriend who understood the reason behind waiting to be married and sharing himself with only his wife.
On the podcast, she said that his partner loves God and is "cool with being able to wait until marriage."
On another podcast, Above & Beyond Podcast, in 2017, Lockett said, "If it was Beyonce in front of me, I'd still say no."

Tyler Lockett posing with his girlfriend, Lauren Jackson. (Source: Instagram)
The main reason Lockett does not "struggle in the area of having sex" is because of his discipline and "great self-control."
Therefore, even if a girl comes up to him, he says no or stops himself before moving forward.
And, no matter what, the NFL player would only be intimate after getting married to his spouse.
Tyler Lockett and His Girlfriend
It has only been a couple of years since Lockett has a girlfriend. Initially, he did not reveal her name and identity, but only talked about her in interviews.
But nowadays, he has been more upfront about his love for his girlfriend. Her name is Lauren Jackson, and she has been with the NFL player for over two years.
She is from Houston and graduated with a Bachelor's degree in fashion merchandising from Texas State University in 2019. According to Lockett's Instagram, it seems like Jackson is also very religious.

The NFL player's post wishing his girlfriend Lauren Jackson a happy birthday. (Source: Instagram)
In November 2019, Lockett thanked God and admitted that it was a privilege to have Jackson in his life.
He also confessed that he truly loves her and appreciated their influence on each other's lives. 
In July 2020, he dubbed Jackson a gift from God. He uploaded a picture of her taking a mirror selfie and wrote a long caption admiring her. 
He wrote how the two help each other grow by overcoming their flaws. Recently, in October 2021, he uploaded a picture of Jackson wishing her a happy birthday.
It seems like the pair are still together, and their love is growing every day.