Get To Know Trinity Whiteside's Parents and Family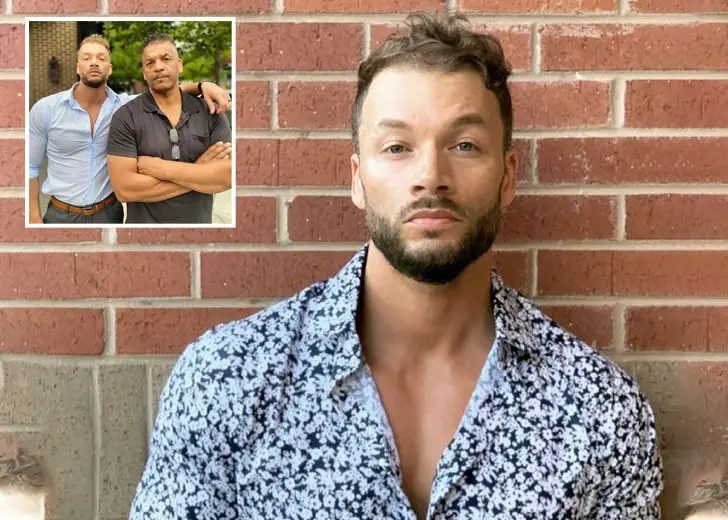 Trinity Whiteside, best known for his portrayal of Preston Horace in Sistas, is yet to make it to mainstream stardom. Still, that hasn't stopped fans from posing questions about his family, parents, and relationships. 
Admittedly, the information surrounding Trinity's personal life is scarce. Still, every now and then the actor makes posts featuring his parents and other members of his family. 
Good Looks Run in Trinity Whiteside's Family
Well, going by the Twitter post Trinity uploaded on Father's day, it was fairly obvious which one of his parents he got the good looks and the determination to stay fit from. 
Trinity's dad, Mickie Whiteside, stood just as tall as him and was just as built. Of course, time had run its course on the old timer. There were a few grays and a fading hairline on the father. 
In the captions, Trinity recalled how the world was obsessed with superheros, Marvel Cinematic Universe and DC Comics, but his favorite superhero was still his father. 
Trinity Whiteside's Love for His Mother
On Mother's Day, Trinity posted a customary post on his Instagram. The mother-son duo held one another as the both of them faced the camera. 
This time around, his captions were short but the emotion they carried was intense, "Ain't a woman alive that could take my mama's place."
If you don't recall, these are the words from legendary rapper Tupac Shakur's track 'Dear Mama,' and that song in itself carries indescribable love, respect, and faith towards one's mother. 
Trinity Whiteside Celebrating the Mother of His Children
Of course, Mother's Day wishes would have been incomplete without Trinity wishing the mother of his children on the special day.
I am so blessed to have you as the mother of my children. You are the epitome of the word mother. Loving, nurturing and strong, you embody every characteristic necessary to properly care for and raise a child and you've done so with both elegance and grace.#HappyMothersDay pic.twitter.com/jEUCOj0aYI — Trinity Whiteside (@he_man_82) May 10, 2020
He put up a tweet celebrating his wife Nikkia Whiteside and shared how blessed he was to have had someone like that in his life.
Trinity penned his wife to be the epitome of the word mother—loving, nurturing and strong. She was everything a mother should be, plus a heap of elegance and grace. 
With this doting caption, he shared a picture of his wife and three kids: Makaiya Young, Nikolas Trinity Whiteside and Skye Jordan Whiteside.