What Was Trina Braxton's Ex Husband Gabriel 'Gabe' Solis' Cause of Death?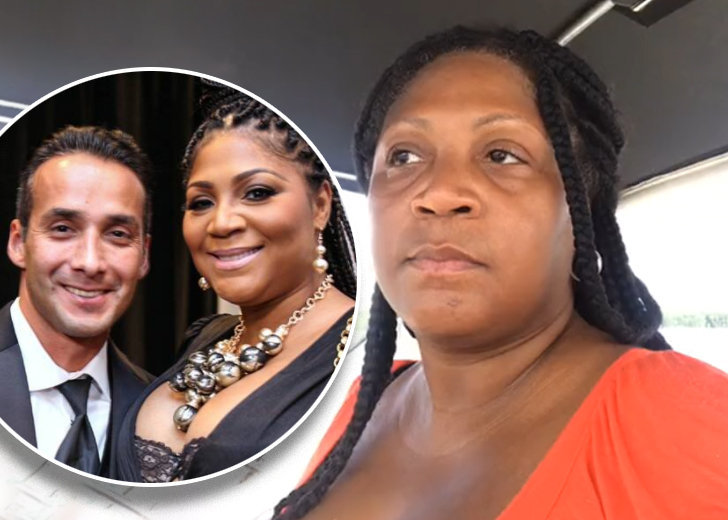 Singer Trina Braxton is a happily married woman. She has been married to her boyfriend-turned-husband Von Scales since December 15, 2019.
But while her current marital life often makes it to the spotlight, the details of her former marriage have taken a back seat.
Because of that, not everyone is familiar with her first marriage to her former husband, Gabriel 'Gabe' Solis, with whom she was married for over ten years.
Braxton and Solis, who raised two children together, tied the knot in 2003. But ten years later, they decided to separate while their divorce was eventually finalized in 2015.
Trina Braxton's Ex Husband Passed Away in 2018
Three years after the divorce, Braxton's ex-husband, Solis, passed away at the age of 43 — died on December 20, 2018.
The news took a toll on his family, including his ex-wife and two adopted sons [Eric Mojica and Caleb Mojica], who later revealed the cause of his death was an aggressive strain of pancreatic cancer.
According to MTO, a family member told the tabloid that Solis went to the hospital "just a few months ago," and learned he was terminal.
"Imagine thinking you're completely healthy, and going to the doctor and finding out you have a few months to live," the family member added.
Trina Braxton Expressed Her Sadness over Gabriel Solis' Death
In the wake of the situation, Braxton took to her Instagram to release a statement, expressing her sadness over Solis' death.
"On December 20, 2018, a chapter permanently closed for my sons and I. For over 16 years, Gabe Solis was an essential part of our lives," she wrote in her lengthy, heartfelt caption.
Her post also featured a family picture of herself, her ex-husband, and their two kids.
She ended her post, asking people to respect the situation and provide privacy to the family.
She stated, "He was a father to my boys, a son, brother, and friend to many and I would appreciate privacy and respect as we grieve his unexpected departure."
Speaking with Essence in 2020, Braxton also admitted that the death of Solis was "untimely" and made things very difficult for her. She shared they had become great friends after ending their marriage.
Trina Braxton and Gabriel Solis Separated Due to Their Differences
Braxton and Solis were together for a long time. And they were not just a married couple, but also worked together.
Solis had further adopted his ex-wife's [Braxton] two sons, whom she had with her undisclosed partner before marrying her former husband.
But despite their long-term relationship, they still had their differences, and that ultimately cost them their marriage.
According to TMZ, Braxton filed for divorce in Georgia court in 2013, claiming her marriage was irretrievably broken.
On the other hand, Solis admitted to cheating on his ex-wife with numerous women, while the singer also admitted to cheating on Gabriel. The confession was shown on their reality TV show, Braxton Family Values.