Trey Smith Fulfilled the Promise He Made to His Mother before Her Passing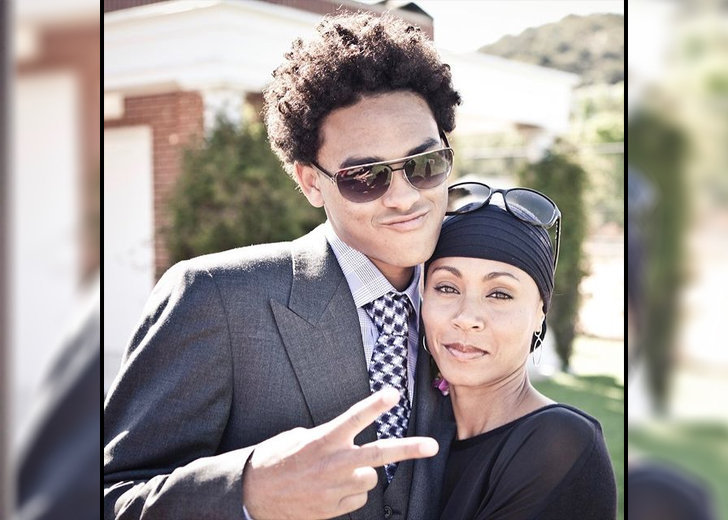 Trey Smith had promised his mother he would make it to the National Football League years before she passed away. 
She died of congestive heart failure when Smith was still in high school. After her death, the offensive guard worked hard for his passion and fulfilled the promise he made to his mom. 
He entered his first NFL season with the Kansas City Chiefs in 2021 after being chosen as a sixth-round pick in the NFL Draft. 
Who Is Trey Smith's Mother?
Smith's mother is Dorsetta Smith. She was born in 1963 and died on February 10, 2015, at the age of 51.
She was married to her husband and Smith's father, Henry, until her time of death.

Trey Smith and his mom, Dorsetta Smith. (Photo: Ashley Smith's Instagram)
Smith admittedly misses his mom, and not a day goes by when he doesn't think about her.
In an interview with ESPN in January 2020, the famed footballer shared there were a lot of moments that year where he wished he could see her. 
He expressed similar sentiments while talking to 247 Sports, a sport-based news outlet, in May 2021. The 22-year-old remarked moving on in his life without his mom was rough. 
He mentioned Mother's Day wasn't too long ago, conveying that just thinking about her and going to the NFL games without her was challenging. 
He also disclosed that he would not have been playing in the NFL if she had been around. "Because she wouldn't want me to play," Smith reasoned, breaking out a soft chuckle.
Trey Smith Has Made His Mom Proud
Although Smith knows his mama would not have been a fan of his playing, he believes she would have still wanted him to excel.
According to his interview with Bleacher Report in 2016, she always advised him to be his best while staying humble and being respectful, even when in need of dominating others. 
Even after her death, she remains a significant influence in his life. 
Following in her teachings, Smith got determined to excel at his games. He stated that accomplishing new milestones would be a "great and another way to honor her." 
Smith has undoubtedly kept his promises and followed in his mom's noble guidance. "I know I made her proud," he told 247 sports. 
The young football star then stated that it was time to make her prouder by staying in the league and proving his genius. He reiterated he missed his mama with all his heart.

Family picture: Trey Smith with his sister, mom, and father. (Photo: Ashley Smith's Instagram)
Without a doubt, Smith has made his mom proud.
Even his sister Ashley agrees on the matter. In an interview mentioned above with ESPN, she stated their mother was "smiling down from heaven on her baby boy."   
She opined it was not just because of her stellar performance as a footballer, because he gave glory to God with whatever he did, on and off the field. 
"That's what our mother would be most proud of," Ashley raved at the end of the conversation.