Does Trevante Rhodes Have a Wife? About His Private Love Life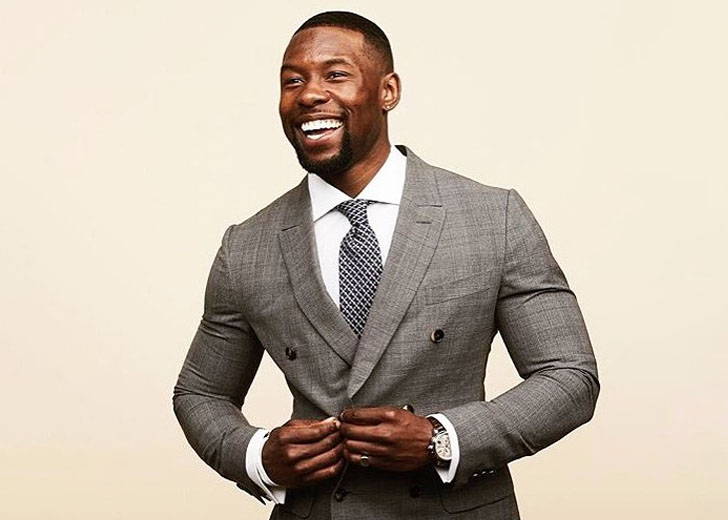 Trevante Rhodes played the role of Chiron, the gay Black protagonist of the 2016 movie Moonlight.
Like the movie, his performance received much praise from fans and critics alike and put him on the radar for many moviegoers.
Aside from kick-starting his acting career, Moonlight also introduced Rhodes to many people.
And among the aforementioned group, many took to Twitter to say they were heartbroken when news of Rhodes being engaged broke out.
Does Trevante Rhodes Have A Wife?
News of Rhodes allegedly being engaged broke out in August 2019 after a family member shared a picture of him and his wife-to-be as the duo embraced each other.
A diamond ring could be seen on her left hand and the picture was coupled with a celebratory banner that read "Congratulations."
However, Rhodes has not confirmed his alleged engagement, and it's not known if he has a wife.
Who Is His Wife-To-Be?
According to Essence, Rhodes engaged to Mara Wright. She is a fitness model who is signed to Wilhelmina Models.
She is of German and Black ancestry and is based in Los Angeles. The outlet also reported that she had acted in a few short films.
Wright is also a certified nutrition coach. Back in May 2020, she took to Instagram to post a snap of a certificate that was awarded to her by Precision Nutrition in recognition of her skills and knowledge regarding nutrition coaching.
According to her Instagram page, Wright is also a gym instructor at Barry's.
Trevante Rhodes On His Sexuality
Following his work in Moonlight, many people grew interested in Rhodes' life.
Many were wondering about his sexuality because of his character. He got candid about his sexuality when talking to People in 2016.
Rhodes shared though he was straight, he could have very well been born gay.
"I was born loving women, but I easily could have been born loving men. It's the exact same sensation… You don't fall in love with someone [just] for their physical [traits], but for their mental."
A year later, when talking to Baller Alert, Rhodes shared he wasn't dating anyone at the time but was always searching for someone who was 10/10 for him.
The actor also said most people were satisfied with 6s and 7s but he didn't want to waste his time on anyone else but his 10.