Ashton Sanders' portrayal of Chiron in Oscar-winning 'Moonlight' brought him immense success
Ashton Sanders found overnight fame following his portrayal of Chiron, a gay man coming to terms with his sexuality in the Oscar-winning 'Moonlight.'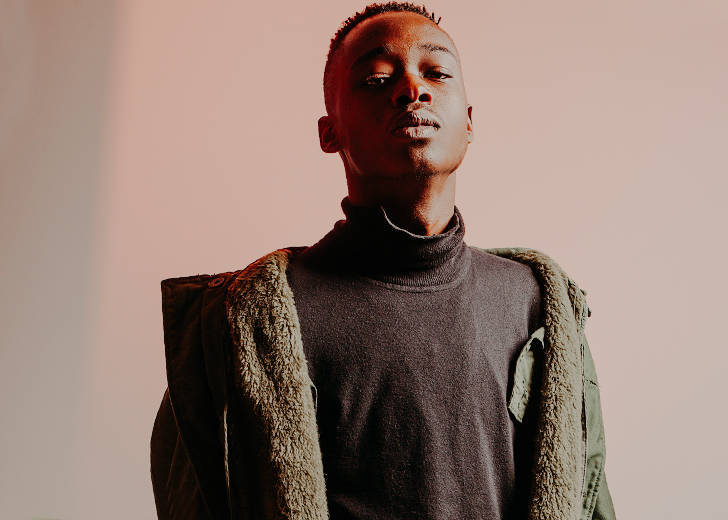 Ashton Sanders became a household name after his brilliant portrayal of Chiron in the Oscar-winning movie Moonlight, released in 2016. 
Sanders found stardom at the tender age of 21 via his compelling performance in the critically lauded Moonlight. The movie revolved around three different depictions of a black gay man-Chiron-and his struggle to come to terms with his sexuality.
Sanders brought to life the teenage years of Chiron in a soulful and relatable way. He received widespread praise, and the movie opened a significant career trajectory for the young talent. 
Hilton Als, a celebrated critic at the New Yorker, applauded the exceptional Barry Jenkins movie, its setting, and actors' performance.
Looking at what Als had to say about Sander's portrayal of Chiron, Sanders' performance left a mark on the seasoned critic. The critic praised Sanders's capability to wholly occupy the character and "inhabit the reality of the moment." 
Watching Sanders play Chiron at this stage of his life is rather like seeing Montgomery Clift act for the first time, or Gloria Foster in "Nothing But a Man." There's no accounting for talent like this. Sanders has a conjurer's gifts, and an intuitive understanding of how the camera works
The coming-of-age movie was a recipient of numerous awards, shattering records in the process. It became the first movie featuring an all-black cast to win the Best Picture Oscar. Similarly, it was the first LQBTQ-related movie to win the prestigious award. 
Sanders feels honored about the acclaim and recognition the movie received.
 It's dope that people are respecting real work and stories of people in real-life situations, It was an honour, yo. 
In 2019, the actor opened up to Another Man magazine about his childhood, Moonlight experience, and upcoming projects. The actor mentioned that the script of Moonlight made him emotional, and he knew right away that he wanted the part. 
The actor also shared how the set was abundant with love and mutual admiration. As per the actor, the filming days in Miami felt like pouring a light into a community. 
Sanders added how his life changed post the award-winning movie. After the movie opened to rapturous review, the actor's life became all about press tours, Golden Globes, and Oscars. He expressed his Oscar moment as something entirely surreal.
Every actor's dream, standing on that stage at the Oscars, looking out at an audience of people I've been looking up to
Moonlight made Sanders an overnight star. However, he had previously been part of projects like The Retrieval and Straight Outta Compton. Post the 2016 movie, the actor was seen in Captive State (2019) and HBO's Native son (2019).