Tracy Morgan Confirmed His New Relationship Following the Split from His Wife Megan Wollover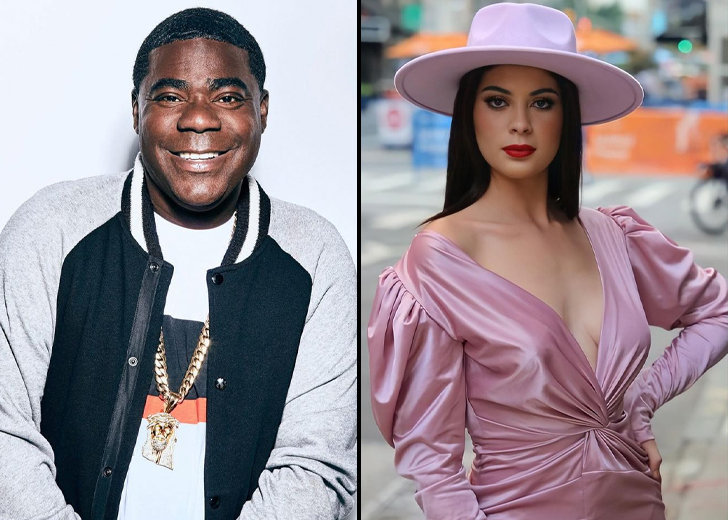 Tracy Morgan is head over heels in love with his new girlfriend, Helen Hernandez.
The stand-up comedian, who was single since filing for divorce from his second wife, model Megan Wollover, in the summer of 2020, was first spotted with his sweetheart in November 2021.
The two were reportedly seen together while leaving Studio 8H — the NBC studios where SNL is performed — in Midtown Manhattan.
Speaking with the photographers at the time, Morgan confirmed he was dating, and the woman with him was his girlfriend. But he denied disclosing his girlfriend's name.
Tracy Morgan Confirmed Dating Helen Hernandez
The privacy around his girlfriend's identity didn't go for long, as the Saturday Night Live alum debuted his relationship with Hernandez on Instagram in February 2022.

Tracy Morgan spending time with his new girlfriend Helen Hernandez. (Photo: Instagram)
In his February 10 Instagram post, he revealed her name by tagging her in a picture with the caption, "Hanging with Miss Aruba!!!"
The picture saw the diva kissing the comedian on his cheeks while he took the selfie.
On Valentine's Day 2022, both posted pictures from their visit to SoFi Stadium in Inglewood, California, as they went there for Super Bowl.
After the relationship became Instagram official, the couple received hundreds of congratulatory messages on their posts from their friends and followers.
Meet Tracy Morgan's Girlfriend Helen Hernandez
Hernandez is a model who was crowned Miss Universe Aruba 2020 in a special ceremony at Azia Cocktail Lounge in Palm Beach, Aruba.
Besides being a beauty pageant winner, she is an economics and administration student from Noord, Aruba.
She reportedly leads a project called 'Canto di Alegria Den Bario,' which aims to bring peace, love, and joy to our minds through music.
She further wants to empower women to never give up on their dreams and provide them with leadership and entrepreneurial skills, so that they can become independent.
Hernandez, who goes by the username @helenhernandez_official on Instagram, presently has over 50,800 followers on the platform.
Tracy Morgan Separated From His Second Wife In 2020
Morgan broke the news of his new relationship almost one year after his marriage to his second wife went downhill.
He and his former wife were together from before September 2011. That year, they even walked down on the red carpet at the Emmy Awards and announced that they got engaged six months earlier in San Francisco.
The two subsequently welcomed their first child, daughter Maven, on July 2, 2013, following which they tied the knot on August 23, 2015.

Tracy Morgan with his former wife Megan Wollover before the divorce. (Photo: Instagram)
But almost five years after the marriage, the two called it off in July 2020.
"Sadly, after nearly five years of marriage, Megan and I are filing for divorce. This is a challenging time for all involved, so I ask that you please respect our privacy," Morgan told The Hollywood Reporter in a statement through a spokesperson.
Prior to his marriage to Wollover, high school girlfriend Sabina was Morgan's wife from 1987 to 2009. The former couple had three kids [all sons] together from their marriage.
The comedian filed for divorce from her in August 2009 after reportedly being separated for approximately eight years.