Does Tracee Ellis Ross Have a Boyfriend? Her Thoughts on Relationships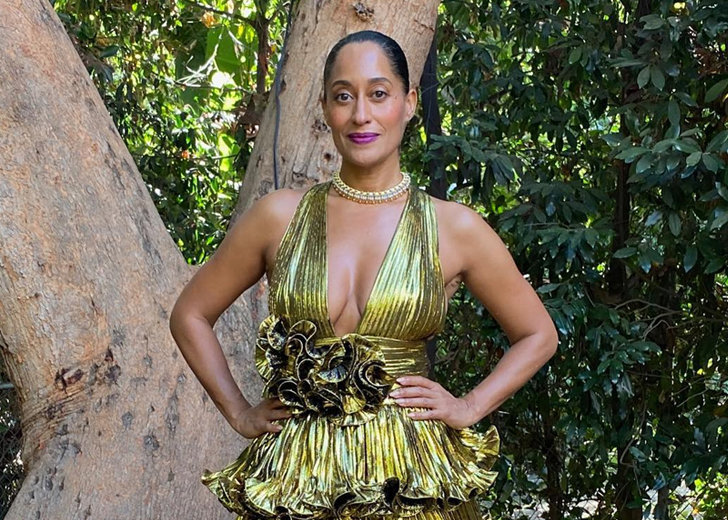 "There are certain things that are sacred to me that are not for public consumption," Tracee Ellis Ross once said about her stance on dating in public. 
Not surprisingly, over the years, Ross has put in special care to keep her boyfriend away from the public eye, when she had one at least. 
Despite being so hush hush about her dating life, there are bound to be a few loose ends that spill the deets albeit they often amount to only rumors. 
One such rumor was that Ross was in a relationship with her Black-ish costar Kenya Barris. 
Is Kenya Barris Tracee Ellis Ross' Boyfriend?
Towards the end of 2021, rumors claiming that Ross was dating Barris were rife. 
Barris had come out of a 20-year marriage that ended in divorce in 2019, and given that the two talented actors are professionally obliged to be in frequent contact, a relationship between the two really doesn't seem so far fetched. 
But then again, neither of the two have confirmed anything on that front. 
Tracee Ellis Ross Once Dated Akon's Brother
The last public relationship that Ross had was with Akon's older brother, music manager, Abou 'Bu' Thiam, and that too was only revealed after they'd broken up. 
During a 2016 appearance on The Breakfast Club (via Hello! Magazine), Thiam disclosed their amicable breakup. 
"Me and Tracee are going to be lovers forever," he said. "I really do believe that. Me and her have this genuine, unconditional relationship. Anybody that comes in my life, they have to know that and vice versa with her."
Tracee Ellis Ross Will Keep Boyfriend to Herself
Speaking of her decision of keeping her boyfriend (if any) under wraps, Ross told ABC News that a lot of it had to do with the fact that she grew up famous. 
"I was born into a very public family and so I gained a relationship for myself to what is important ... [and] what is sacred in my life," she added. 
It wasn't that she'd decided never to go public with her boyfriend. It was more so that she considered her relationships sacred and something meant to be kept private, or as she put it, "not for public consumption." 
Tracee Ellis Ross' Thoughts on Marriage
Ross, although keeps her love life to herself, has quite a lot to say when the discussion points to the institution of marriage. 
While she was not entirely against the idea of getting married, she has used her considerable platform to rail against racism and antiquated ideas about women needing a marriage and a baby carriage to be "worthy."
She told that to Marie Claire, that described the actress as a woman who was childless, contentedly single, and proud of it.
Ross also admitted that ever since she was a little girl she would put herself to sleep dreaming of her wedding. 
She held the society responsible for spoon feeding her these dreams. 
Then again, she admitted,
"And I would still love all of that, but what am I going to do, just sit around waiting? Shut up. I've got so many things to do."