Lil Wayne's Ex-wives Bond as Nivea Gets Help from Toya Johnson for a Date with Her Brother
Nivea is shooting her shot at Toya Johnson's brother.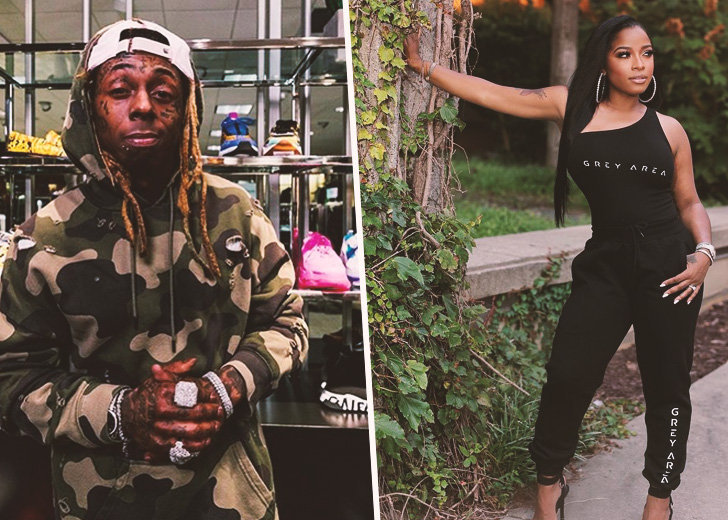 Chart-topping rapper Lil Wayne has had his fair share of ladies. During his career, he has been in a relationship with fellow artists like Christina Milian and Nivea, and models like Lauren London, but the rapper has only been married once.
He married reality TV actress Antonia "Toya" Johnson on Valentine's Day 2004, but their wedding almost did not happen. While planning their wedding, Wayne was dating Nivea behind Johnson's back; however, after Nivea and Wayne split, Wayne and Toya Johnson got married. 
But their marriage did not last long, and they divorced 2 years later. 
Despite Nivea almost tearing Wayne and Johnson apart, it appears the ladies have no hard feelings for each other. Not only do they write positive comments on each other's Instagram posts, but they also don't mind letting one of them date their brother. 
Nivea Spotted with Johnson's Brother
On August 14, Johnson took to Instagram to upload a carousel featuring her brother, Casey Johnson, in honor of his birthday. The brother-sister duo was decked out in their best gear for the celebrations. In the comment section, Nivea, too, wished him a happy birthday. 
Fans saw the comments and replied to Nivea's comment, asking her to shoot her shot at Johnson's brother, which she really did in another post. A day later, Johnson uploaded another carousel featuring her family members from the celebrations. 
In this post, Nivea complemented Johnson before adding another comment, "T, tell your brother I said heeeey ! Ask him if he need anything hit me!!." Nivea was definitely not shy about how she felt about Johnson's brother. 
In fact, it seemed most fans agreed with Nivea too, that her brother was a handsome man. One fan who tagged Nivea wrote, "I think we're all here for the brother."
And it turns out the attraction might have been mutual because shortly after that incident, Nivea and Johnson's brother were spotted together. 
Johnson and Nivea's Friendship
Although it is too early to tell if the duo has something going on, it is possible that Johnson might not have any problem with their union considering that she has shown her love and support to Nivea in the past. 
Nivea might not be as famous as Wayne, but she was definitely one of the most notable rising acts during the early 2000s. However, recently she shared the struggles of her musical journey. 
During her interview with Kandi Burruss on her show On That Note, she shared that Wayne convinced her to quit music by promising he would take care of her. But Wayne failed to keep his promise, and her musical career, which was taking off, ended abruptly. 
Following the interview, Nivea shared a preview clip of the interview on her Instagram and noted that she wanted to inspire others in the caption. 
The singer received love and support from her fans and peers, including Johnson. She sent a message of love in the comments, telling Nivea that she was proud of her. 
It looks like the two ladies indeed have a solid friendship.