Does Tory Kittles Have a Wife in Secret? Inside His Personal Life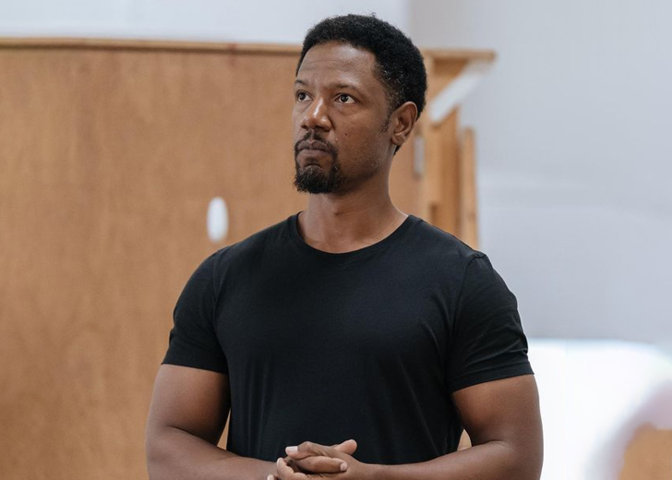 Tony Kittles, who recently starred as Marcus Dante in the crime drama series The Equalizer, manages a very private personal life.
Due to that, fans have been missing out on learning about his married status — and whether the actor has a wife or not.
Does Tory Kittles Have a Wife?
Speaking with Marisa Roffman of Give Me My Remote in February 2021, the actor mentioned having a partner.
He said that he once had to hustle to complete shooting for The Equalizer in New York City because he needed to catch a flight to go back to Los Angeles to meet his son and partner.
"So I was hustling to try to get through some work on this independent, to get on a plane to go back to LA, kiss my son and my partner very quickly, and go to a screen test," he stated.
So, does that mean his partner is also his secret wife? And is he married?
Well, it is still unclear if he is married or if his partner is also his secret wife.
But with what he said in the interview, it is certain that he manages a healthy relationship with a partner and shares a son with her.
Tory Kittles Often Posts About His Partner and Son
A quick scroll through True Detective star's Instagram further shows that he often posts pictures of his partner and son — but without revealing many details about them.
For instance, on February 27 this year, he grammed a picture of his partner and his child. In the snap, they faced their back towards the camera as they looked out at the New York City landscape.

Tory Kittles with his possible wife and son. (Photo: Instagram)
Similarly, on Father's Day last year, he shared a picture of him and his son, as they posed right in front of an eye-catching building.
The post also received several heartwarming comments from the actor's friends and fans.
"Happy Father's Day Kittles! And great shot!" actor RonReaco Lee commented, to which Kittles later responded with, "@doublerlee love to you and the fam brother!"
Another chimed, "Happy Father's Day Tory! Such a beautiful photo of you and your child."
Kittles had similarly gushed about enjoying his fatherhood days back in August 2018. In his post, he shared a picture of his son standing in a far sight with a beautiful sunset backdrop.
He described his fatherhood phase to be his "best days" through his caption.
Tory Kittles Plays a Father to Sons in 'The Equalizer'
Like his real-life, Kittles also plays the role of a father in his television series, The Equalizer. The crime drama premiered its first season on CBS on February 7, 2021.
In the series, he plays the role of Marcus, an intelligent and shrewd NYPD detective on Robyn McCall's trail because he is reluctant to have Robyn, played by Queen Latifah, help him.
However, he eventually finds common ground with Robyn in the pursuit of justice.
On the other hand, he is formerly married to a wife — and he shares two sons with her. But after his divorce, he is committed to raising his children, too.