Where is 'Top Gun' Star Kelly McGillis Today? Then Vs Now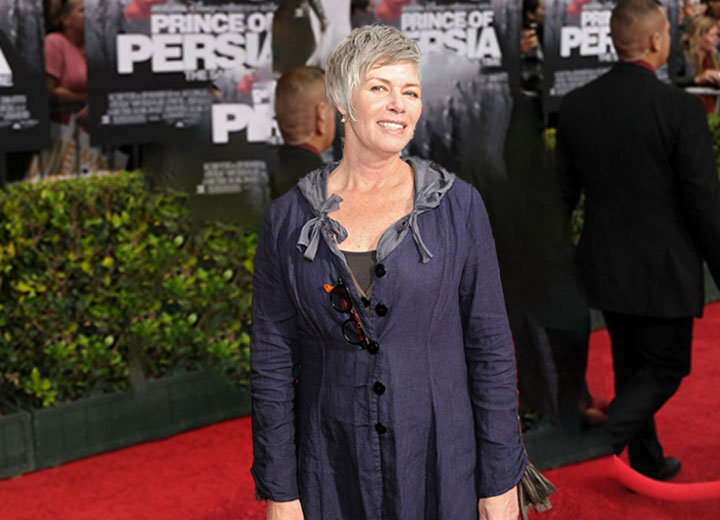 Top Gun: Maverick was released on May 27, 2022, and is now the first billion-dollar movie in Tom Cruise's decades-long career. 
The movie brought back many familiar faces, with Cruise reprising his iconic pilot role as Captain Pete' Maverick' Mitchell and Val Kilmer as Tom' Iceman' Kazansky. 
But Kelly McGillis was one star mysteriously missing from the original Top Gun lineup. 
Kelly McGillis then
Starring opposite Cruise, McGillis played Charlotte' Charlie' Blackwood, Maverick's love interest and a resilient instructor at the elite Navy fighter school TopGun. 
After her role in Top Gun, she became a global sensation and appeared in several other high-profile 80s movies, including Made in Heaven and The Accused. 
And although the actress worked throughout the 90s and 00s, her movies flopped at the box office, and she never starred in another hit as big as her earliest films.
Eventually, her career fizzled out, and she disappeared from the limelight. But with the recent release of Top Gun: Maverick, some fans cannot help but wonder where she is today or what she is doing now. 
Where is Kelly McGillis now? 
In 1989, McGillis married yacht salesman Fred Tillman, and they welcomed two daughters together. 
The couple had happy times, but the actress's dark past, which troubled her, affected their marriage. Before her marriage, she was raped in her own home at knifepoint. 
"Deep inside, I always knew it wasn't the truth. I was never dishonest with Fred about my past and history, but it was a big struggle with me," she told the New York Times.

Top Gun actress Kelly McGillis then and now. (Source: Twitter)
The couple divorced in 2002, and she was already in love with the bartender Melanie Leis. The duo ended up drinking and abusing drugs together. 
Gillis and her partner went down a path of self-destruction but sobered up, eventually. 
After that, the actress left Hollywood to raise her daughters and moved to New Jersey with her partner. 
The actress became a volunteer prison visitor and worked as a counselor at Seabrook House Drug Alcohol Rehab Center. 
In 2009, McGillis came out as a lesbian, and a year later, she entered a civil union with Leis, but they broke up in 2011. 
Today, she lives away from Hollywood and social media with her family as a loving grandma. She has an estimated net worth of $4 million, according to Celebritynetworth, at the time of this writing. 
Kelly McGillis on why she was not on 'Top Gun: Maverick'
In 2019, McGillis chatted with Entertainment Tonight to talk about not appearing in Top Gun: Maverick.
The actress said she had not been asked to be part of the movie and wouldn't be invited for the project because she looked "age-appropriate."
"I mean, I'm old, and I'm fat, and I look age-appropriate for what my age is, and that is not what that whole scene is about," she explained.
"I don't know how to answer that because it hasn't happened. If it happened, I would have to assess where I am, what I'm doing, what's going on. I can't project what I would or wouldn't do in the future. I do not know because I don't know where I'll be," added McGillis.
She also touched on why she left Hollywood, iterating that her priorities in life changed. 
Leaving Hollywood was not a major decision for McGillis, but it was just that after becoming a mother, other things and people became more important than her career. 
Public reaction to McGillis' exit from acting
Many expressed dissatisfaction with McGillis's absence from the sequel and her subsequent career halt on social media. Importantly, the discontent grew stronger after she implied she didn't look age-appropriate for the movie. 
"Well, I'm a bit mad. Tom Cruise is 59. Val Kilmer (who has unfortunately been very unwell and so had his part written around the fact he can no longer speak) is 62. Kelly McGillis is 64 That's a 3/5 year age gap - absolutely nothing," one fan argued, adding, "Why are female actresses under so much pressure to remain young, when male actors may age however they like? I want to see more women on screen aging as they must."
However, some fans also argued that her long absence from acting might have prevented filmmakers from adding her to the cast. They also pointed out that the age factor wasn't a problem as Maverick's new love interest, Penny (Jennifer Connelly), was selected despite the portraying actress being in her 50s. 
According to the movie director Joseph Kosinski, his cast selection process prioritized adding some new members. "I didn't want every storyline to always be looking backwards. It was important to introduce some new characters," he explained.