Inside Tony Robinson's Relationship with Wife Louise Hobbs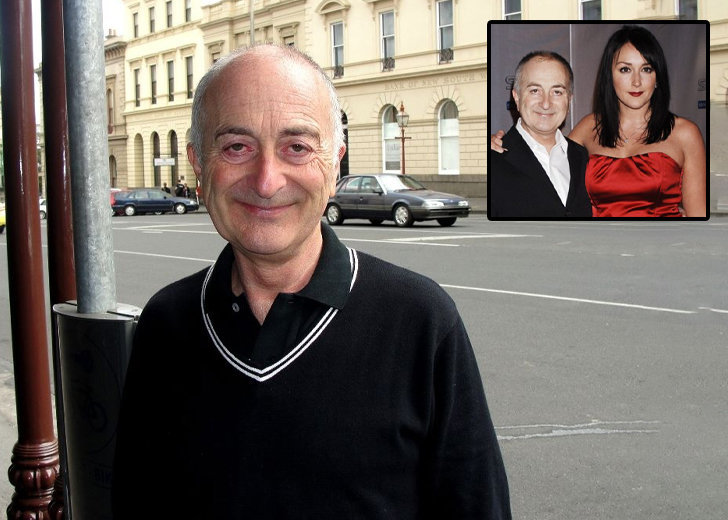 Blackadder star Tony Robinson has been married to his wife, Louise Hobbs since 2011.
They have a 35 year age difference and his marriage attracted much attention back in 2016 when he was asked about it during his appearance in Loose Women.
Stacey Solomon brought up the question about their age gap as a picture of Robinson and his spouse flashed up behind the panel.
Solomon exclaimed Hobbs was young while looking at the picture, and later asked if Hobbs was younger than Robinson's daughter.
Robinson didn't seem comfortable with the question and dodged it by saying "next question."
Tony Robinson and Wife Louise Hobbs
However, he later revealed that the age gap wasn't an issue between the husband and wife. He also shared the story of how they met. 
"I was filming in the center of London. It was lunchtime in Spitalfields and I went in to get a place and there was only one extra place on a table for two," he recounted.

Tony Robinson recounting how he met his wife during his appearance on 'Loose Women' (Source: YouTube)
Robinson asked the maÎtre d' if they could ask the woman occupying the spot if she could share the table with him, as there was nowhere else to sit.
The actor said the experience was "incredible" as soon as he sat opposite Hobbs.
Robinson and his wife began dating in 2005. They made their first public appearance at the premiere of his 2006 TV movie Terry Pratchett's Hogfather.
After six years of dating, they tied the knot on June 27, 2011, on the Amalfi coast in a secret ceremony.
Their marriage was originally scheduled to take place in the afternoon, but was swapped at the last minute to lunchtime to preserve the couple's privacy.
Hobbs arrived at the wedding separately from Robinson and left separately as well.
At that time, because of building works, many people opted to hold the wedding in a nearby park overlooking the sea.
But People reported that Robinson insisted their wedding be held indoors, where the sound of construction work could be heard.
When Robinson first met Hobbs, she was just 25 years old. Because of this, when the news of the two dating got out, it raised a lot of eyebrows.
Especially because Hobbs was five and two years younger than Robinson's two children from his previous marriage — son Luke and daughter Laura, respectively.
Hobb's mother, Pamela, is four years younger than the Blackadder star.
Robinson later revealed his family, including his daughter, handled the news of their relationship really well. "She's absolutely cool about it. Everybody's been cool about it."
Tony Robinson Has Two Children
Though Robinson and his wife have welcomed no children together, he has two children with his previous wife, Mary Shepherd.
Robinson took Shepherd as his spouse in 1972. However, after two children together and 20 years of marriage, he left Shepherd in 1992 for then 35-year-old singer/songwriter Teri Bramah.
Two years later, the actor called marriage "nonsense" and vowed to never enter wedlock again.
Right before he met Hobbs, he had gotten out of a relationship with his live-in partner Heledd Matthias.