Tony Lopez's Wife Sarah-Jade Bleau Files for Separation but Her IG Tells a Different Story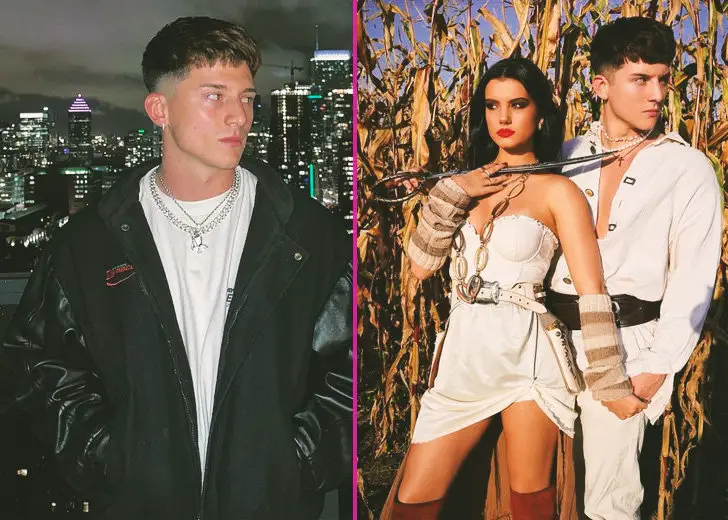 TikToker duo Tony Lopez and Sarah-Jade Bleau are getting separated as per a recent report by TMZ.
In a November 24 report, TMZ claimed to have obtained legal court documents of the case. According to the court papers, Bleau has filed for a divorce with Lopez.
She has cited "irreconcilable differences," as the reason for their split. The former couple was previously rumored to have gotten married earlier in March. 
Interestingly, despite the ex-couple being understood to be married to each other, they were never seen addressing one another as husband and wife.
The Drama Surrounding Tony Lopez And Sarah-Jade Bleau
Amid the news, the drama took a height when Lopez took to his Instagram account and posted a series of pictures containing photographs belonging to his friends and family.
The post is accompanied by a caption where the TikToker has remained thankful for them.
The odd thing that came out of all this is first his timing of the post, as it seems to have appeared a day after Lopez's ex-wife asked for legal support to get separated from him.
And second, among the collection of images is the picture of Lopez with his ex-wife Bleau, where the two can be seen displaying intimacy.
The said image is used as the cover picture of the post.
The matter became more interesting after Bleau commented on the post and wrote, "very thankful for you babyz," followed by a red heart emoji.

A screenshot from Sarah-Jade Bleau's recent Instagram story. (Source: Sarah-Jade Bleau's Instagram)
However, while the news of the split is already in public knowledge, fans of the TikTokers are still in the dark regarding the exact status of their beloved content creators.
Bleau recently took to her Instagram and posted an intimate picture of Lopez and herself in a story, along with the text, "My babyz forever," followed by a red heart emoji. 
Tony Lopez And Sarah-Jade Bleau's Relationship Timeline
On November 29, 2020, news of Lopez dating fellow TikTok star Bleau hit the internet.
The suggestion came after a video of them kissing each other was posted online, seemingly confirming their relationship status.
Prior to that, both Lopez and Bleau were also seen together in their many TikTok videos, which fuelled the dating rumors.
A day after the kissing video went viral, Bleau posted a picture of herself cuddling with Lopez and wrote the caption, "couple of besties." 
The matter became more apparent when Lopez posted a collection of pictures earlier in August where he was seen enjoying a day out with Bleau.
The post was accompanied by the text where he thanked Bleau "for being you," and congratulated her on their "happy 6 months love."
 A month before they celebrated their six months together, strong pregnancy rumors surrounded the ex-couple.
The gossip's origination can be traced back to their respective tweets, where they wrote congratulatory posts on Father's Day.
In his tweet, Lopez wrote, "Happy Father's Day to me!" and his former wife Bleau quoted the tweet and wrote," Happy father's day baby," followed by a heart with arrow emoji.
The party was spoiled after Lopez put out a clarification tweet where he explained he was not "actually a dad," instead "daddy" is what Bleau called him "occasionally."