Who Is Tony Hinchcliffe's Wife? Here's What We Know About the Comedian's Personal Life
Is Tony Hinchcliffe married? Who is his wife?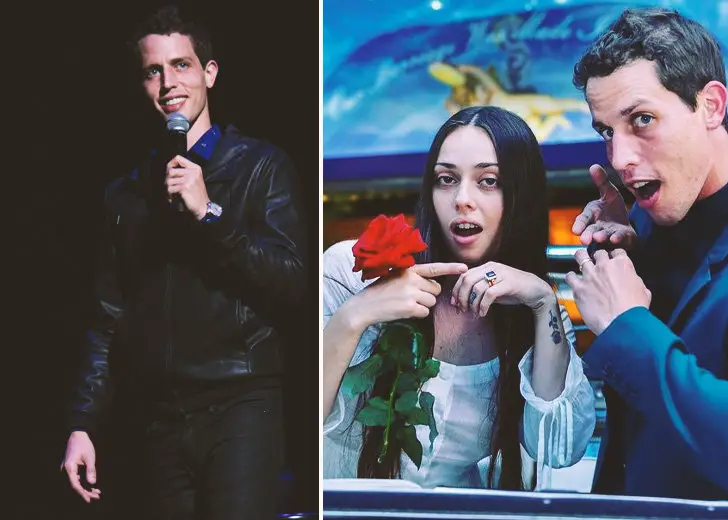 American comedian Tony Hinchcliffe was born on 8th June 1984 in Youngstown, Ohio. He is known for his stand-up comedy, which typically includes roasting. 
Due to strong words on his set, Hinchcliffe is commonly known as an insult comedian. 
The Life and Career Of Tony Hinchcliffe
Hinchcliffe was raised by his single mother in his native Ohio. He attended Ursuline High School and graduated in the year 2002. 
To further his comedic career, Hinchcliffe moved to Los Angeles in 2007. He soon started performing open mics events at The Comedy Store in Hollywood. 
It was here Hinchcliffe started developing his brand of insult comedy. Hinchcliffe is popularly known for his works on Comedy Central Roast, One Shot, and Kill Tony. 
His speech's rudeness and practice of insult date back to his upbringing in a strong neighborhood. During his childhood, he used roasting as a form of defense mechanism. 
His notable writing work includes writing comedic sets for James Franco and Rob Lowe.
Hinchcliffe, at times, gets involved in rows with other comedians due to his use of racist language. For example, he recently was seen making racist remarks to Asian American comedian Peng Dang.  
Comedian Dang is yet to receive an apology from his fellow stand-up artist.  
Who Is Tony Hinchcliffe's Wife? 
In 2017, Hinchcliffe announced that he would be marrying Charlotte Jane and later posted a photo of them together with an engagement ring to Instagram. 
Many people did not believe him right away. So Hinchcliffe made another post to make sure people take his marriage onboard.
In 2015, during one of his appearances in Joe Rogan Podcast, Hinchcliffe told everyone that he was married. However, no one took the information seriously.
The unpopular comic, Hinchcliffe, has referred to Charlotte as "his wife" on numerous occasions. But people are yet to see real proof of their marriage. 
Interestingly, in the video of his Roast Battle with fellow comedian Mike Lawrence, Hinchcliffe reveals that he got married to Jane in Las Vegas. 
Who Is Charlotte Jane? 
The stand-up artist's rumored wife, Charlotte Jane, is the daughter of Australian race car driver and entrepreneur Bob Jane. In addition, she is a model and Instagram influencer.
While her marriage with Hinchcliffe is still questioned, she has made a post on her Instagram calling Hinchcliffe [as the person] "who [she] fell in love with.". The video was uploaded on On May 1, 2021.  
The Instagram model has a lowkey following in her account. She is currently being followed by 261000.00 followers. A lot of Instagram posts feature her bare pictures.
Despite her posting a video of Hinchcliffe, there is no other suggestion on her account to confirm the news that she is married to the comedian. 
Is Tony Hinchcliffe Gay? 
Hinchcliffe is rumored to be gay despite his supposed marriage with social media model, Jane. However, not much information is available out there to support the claim.
As per online forums, it is perceived that most people confuse his looks and the way he talks since they label him as being gay. But others believe it to be a red herring and state Hinchcliffe is straight. 
Some have reflected on his dating spree to suggest he isn't queer.