Tony Hawk on Ex Wives and Why His Relationships Didn't Work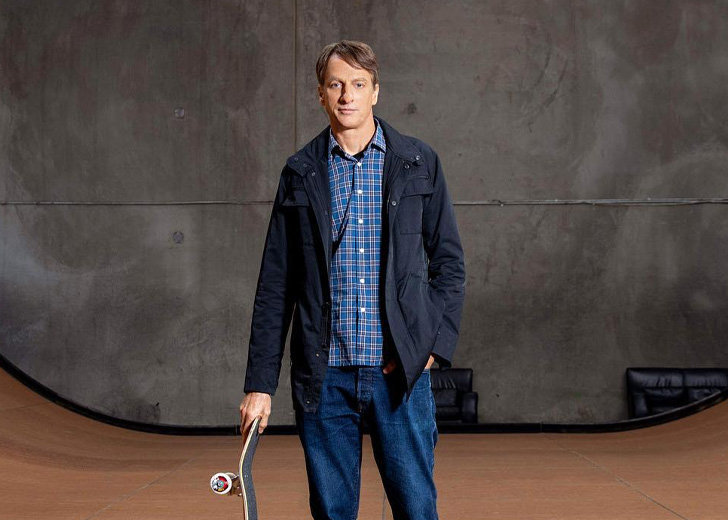 Skateboarding legend Tony Hawk has had a busy life. Turning pro at 14, his career has dictated most of his life.
One thing his career affected the most has been his personal life. Hawk has married four times, and in all of those relationships, his time away from home took a toll on his family life.
But, his personal life has also influenced his career. Mostly, it has been a positive influence on what he loves doing — skateboarding.
Tony Hawk's Career and Relationship with Ex Wives
Since the beginning, Hawk has taken his personal life in tandem with his career. However, skateboarding was always the thing he wanted to do the most.
He turned pro at 14 and had become moderately successful by the time he turned 17. He was in high school, and there he met his first wife.
Cindy Dunbar was his high school sweetheart, and they got married when he was 21. Things were great when they started, but the happiness trailed off as time went on, and they understood life better.
"Neither of us was ready for adult life," Hawk confessed to the Sydney Morning Herald in April 2020. And adult life included having and raising their son, Riley.
He was "traveling excessively" for his work, and Cindy, too, was extremely busy with her own thing.
Despite things starting well, he said, "We felt the effects later on." They were married for three years, from 1990 to 1993.
Further into the conversation, Hawk also confessed to each of his marriages being different. But one thing was constant in all of them — his work pressure and the toll it took on everything else.
"My travel schedule and obligations definitely affected my second marriage," he said. He also had some of his own demons to get rid of during past relationships with his ex wives.
"There were all kinds of other elements, such as behaviours I've managed to get control of," he added, but he said that time management and prioritizing what to do with his few free seconds remained "the most challenging factor" in his relationships.

Tony Hawk with his fourth wife, Catherine Goodman, in 2017. (Photo: Catherine Goodman/Instagram)
That was the case with his marriages with ex wives, Erin Lee (1996 to 2004) and Lhotse Merriam (2006 to 2011). But things are a bit different with his fourth wife, Cathy Goodman.
Tony Hawk's Marriage with Fourth Wife
Hawk married Goodman on June 27, 2015. They bonded over their background in skating and found a few other things in common as time went on.
Goodman grew up in Detroit in the '80s and was a punk rocker and skater. But they also realized they have similar approaches to going through life.
"We connect on a deep level in terms of our approach to life," Hawk told SMH.
They also had a "unique" approach to raising their children, of which they have six. Goodman has two sons — Miles and Calvin — from her previous marriage. Tony has four kids — sons Riley (born in December 1992), Spencer (born in 1999) and Keegan (born in 2001), and daughter Kadence (born in 2008).
Hawk said he enjoyed the challenges of raising children and provided them with the best tools to "make really good choices."