Tony Evans Created a Bubble of Sorts for His Daughter and Family to Grow In
Tony Evans and his wife were deeply involved in their children's lives.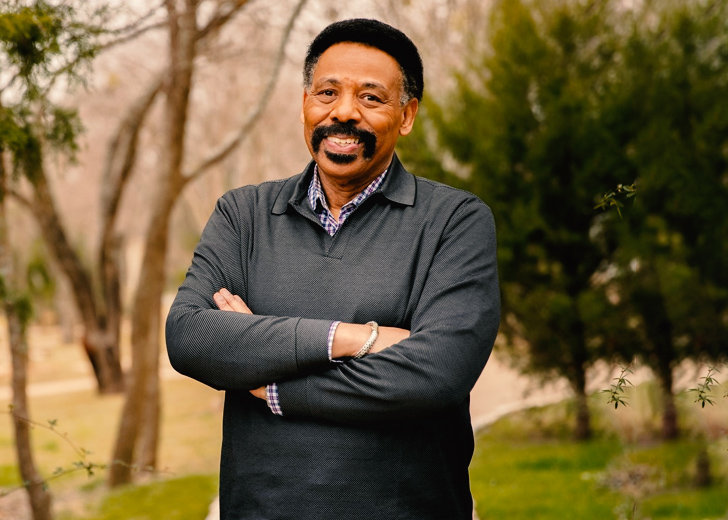 Christian pastor Tony Evans is known for his popular TV and radio broadcasts whose sermons are attended to and watched online by thousands of people. Evans is a man of his faith. He passed on his beliefs to all four children, each of whom follows in his footsteps in some form.
Evans has practiced his own teachings his whole life and was especially careful about the environment he created for his family. Priscilla Shirer, Evans' daughter, previously spoke about how Evans and his late wife, Lois Evans, had made a bubble for their four children to grow up.
Home life was padded with instruction in God's Word, discipline in life lessons, manners and good work ethics. We had lots of fun with our friends, but we did it mostly at our home instead of theirs, my parents were careful about the kinds of influence we might encounter somewhere else.
Shirer explained that she and her siblings spent all of their time at home, church, or Christian school, which reinforced their lessons at home. She also added that she appreciated her parents' effort to ensure they did the right thing and continued doing the same for her children.
Tony Evans' Children
Evans and Lois welcomed four children together — daughters Crystal Evans Hurst and Priscilla C. Shirer, sons Anthony Evans and Jonathan Evans.
Evans' entire family has a deep faith, and all the children are continuing Evan's legacy. His earliest child, daughter Crystal, is a writer, speaker, and worship leader. She is also the author of the book Kingdom Women, which talks about how women can reach their full potential through the power of God.
Evans' other daughter, Priscilla, is also a best-selling author, actress, Bible teacher, preacher, and international speaker. She also co-manages the Going Beyond Ministries services along with her husband, Jerry Shirer.
Anthony, Evans' oldest son, is a contemporary Christian music artist. He was also a contestant in the second season of the hit reality TV show The Voice. He made it into Team Aguilera, but was eliminated after the battle rounds.
So far, Anthony has released six studio albums — Even More (2004), Letting Go (2006), The Bridge (2006), Undisguised (2010), Home (2011), and Real Life/Real Worship (2014).
Evan's youngest child, Jonathan, is a former professional football player who is also a speaker and author. When he was active as an athlete, he used to play as a fullback for the Virginia Destroyers of the United Football League. He was signed as an undrafted free agent by the Dallas Cowboys in 2005.
In recent years, Jonathan has been committed to changing the lives of young adults and athletes as a motivational speaker.