Tony Evans' Wife Uttered the Toughest Three Words before She Died
Tony Evans opened up about dealing with the loss of his wife, Lois Evans, months after she passed from cancer.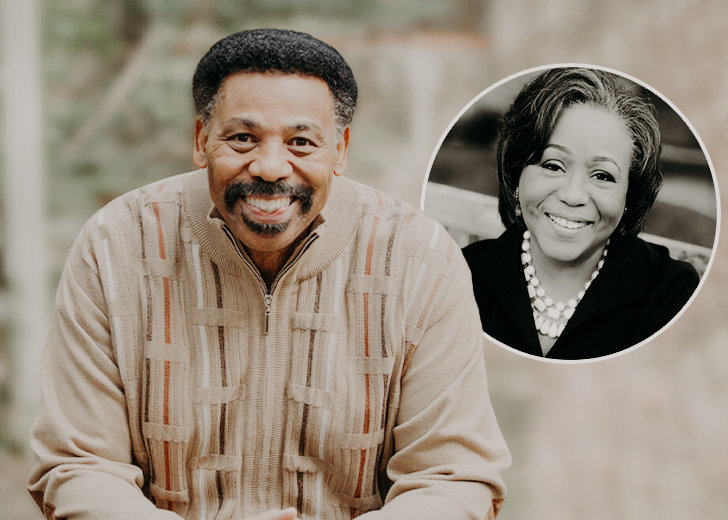 Renowned preacher Tony Evans opened up about dealing with the loss of his wife, Lois Evans, months after she passed from cancer. In an interview with Dr. James Dobson's Family Talk, he talks about the lessons he learned on loss and the spiritual clarity God had given him since his wife's death. 
Evans recalled how he and his family had tried everything humanely and spiritually possible to seek solutions to heal her from cancer. For a moment, they even thought that God was going to reverse the situation, but it became evident in the last 6 months of the battle that his wife was going to leave. 
As he broke down, he recalled that he realized that death was looming when his wife said the toughest words, "let me go." He then added the loss of his wife taught him that death did not shake his faith and instead considered it a temporary separation like God intended. 
He also advised his listeners to allow God into their grief because it is the God that will reunite them with loved ones and that people are required to go on and fulfill their duties and not abandon their faith. 
On Leaving Foot Prints
In the interview, Evans also mentioned that despite his wife's death, he continues to feel her presence because of her footprints on various aspects of his life in the 49 and half years they were married. During the time Evans and his wife were together, they co-founded many organizations. 
In 1976, Evans started a church, Oak Cliff Bible Fellowship, with his wife. They started with only ten members, but they had grown the church to include over 10,000 members with several ministries nationwide over the next four decades. 
Lois was crucial to the Fellowship's growth, and in the initial years, she served in various administrative positions and even cooked for members when they held services in their homes. She was also employed at the Dallas Federal Savings and Loan and served as the senior vice president of The Urban Alternative, which she co-founded with her husband in 1982.
As a pastor's wife, she ventured on her own and founded the Pastors' Wives Ministry, a faith clinic for pastors' wives. She soon expanded into the First Lady conferences. As a valued member of the community, she received many prestigious awards for her substantial contributions to her community and Christendom. 
50 Years of Togetherness
Evans first met his wife met in 1968 and was immediately drawn to her, who was only 18 at the time. Evans was a part of the delegation in Guyana, where Lois's parents hosted the fellowship from the United States.
The pastor kept in contact with his wife even after returning to the United States, and on June 27, 1970, the lovebirds got married after getting the approval of her father. In the years that followed, the couple forged a strong bond as they contributed to Christendom through their 10,000-member ministry and their organization, The Urban Alternative.
The couple would have celebrated their 50th anniversary, but Lois succumbed to the sickness 6 months before the special occasion. She is survived by four children, daughters Chrystal and Priscilla, sons Anthony, Jr., and Jonathan.