Tommy Flanagan's Marriage with Third Spouse Going Strong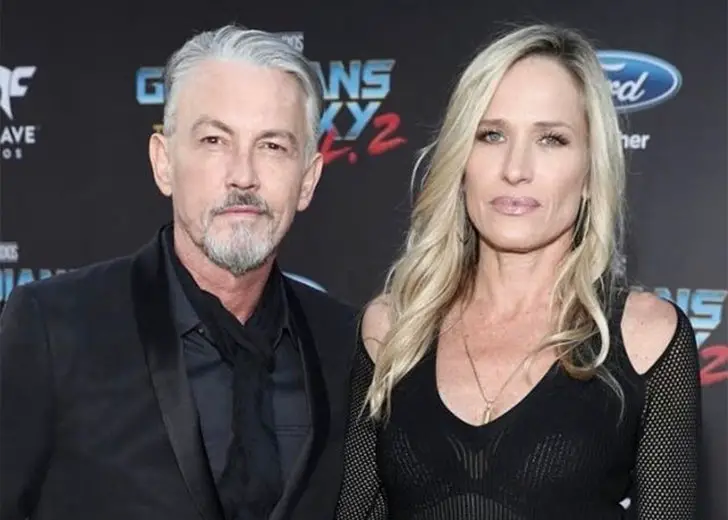 Tommy Flanagan married his third spouse Dina Livingston Flanagan on August 1, 2010. 
The Sons of Anarchy star and his producer wife welcomed their first and only child, daughter Aunjanue Elizabeth Flanagan, in 2012.
Though the actor often plays the role of tough guys in movies and TV series, he revealed he was very much a family man when talking to Daily Record.
He also gushed over his daughter, stating, "Aunjanue is so cute… I think I'm a hermit, I just hang out with my wife and kid."
As per his accounts, the family lifestyle differed greatly from the one he lived when he filmed Sons of Anarchy or any other show.
He noted he preferred the quiet life with his spouse and daughter instead of the busy Hollywood life.
Tommy Flanagan's Family
Flanagan has expressed his love for his spouse and family members on multiple occasions on socials.
In February 2020, he uploaded a picture of himself with his daughter and wife. His daughter could be seen sleeping on his shoulders while his partner stood close to him.
In the caption, he wrote, "Love Love Love" followed by two black heart emojis.

Tommy Flanagan with his wife and daughter. (Source: Instagram)
In another particular post, he put up a picture of Aunjanue playing on the beach while the sun set over the horizon in the background.
The Braveheart actor gave the picture credit to his spouse, referring to her as "mama my love my life my wife!"
Tommy Flanagan's Ex Spouses
Before marrying Dina, Flanagan was married twice. The first time he tied the knot was with Rachel Flanagan in May 1998.
Rachel has worked on a plethora of shorts, including Marty, A Distant Shore, The Aviatrix, The Midwife's Husband, and Booth. She also starred in movies such as The Iron Orchard and Pegasus: Pony with a Broken Wing.
Flanagan and Rachel divorced in June 2001. After his split, he remained unmarried for the next six years.
On December 23, 2007, he married Jane Ford. Their relationship lasted for roughly three years, and they went their separate ways on June 10, 2010.
Barely two months after his marriage with Ford ended, Flanagan tied the knot with Dina. It's unknown when he and Dina got together, but they were already dating before his divorce with Ford was finalized.
When talking to Daily Record in March 2010, he shared he found happiness with a woman who also was a film producer.
"She is my babe and a gorgeous producer too," he gushed over Dina. "She is from Palm Springs and is a total Californian girl. She is wonderful."
Flanagan's marriage with his spouse has lasted for over a decade and it is still going strong.